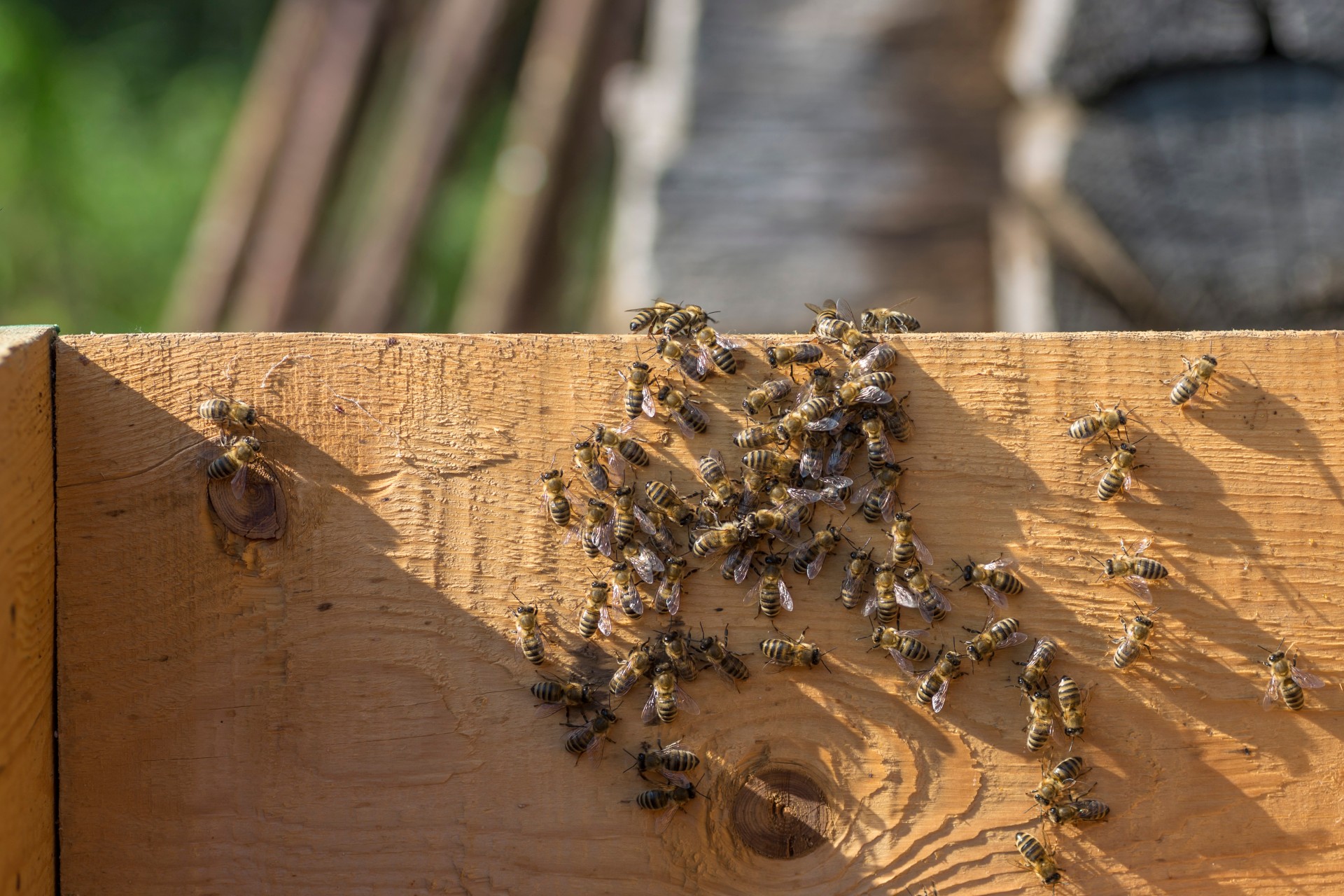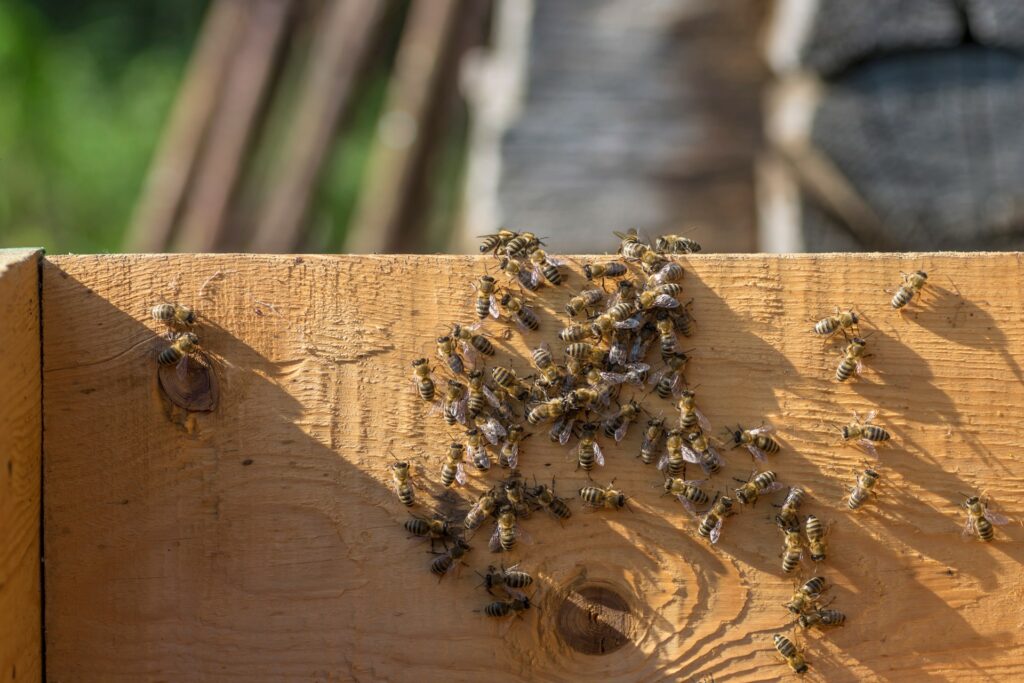 If you live in Grossmont, you may have noticed increasing bee activity in or around your property or business. D-Tek bee removal services have been helping residents, businesses and school campuses throughout Grossmont and surrounding areas mitigate bee problems for more than 17 years. If you or a neighbor have an immediate bee concern, please do not hesitate and call D-Tek today for a free consultation and quote. There is no better service available, and we are the only company that provides Grossmont customers with complete bee removal service, including bee proofing, entire hive, honeycomb removal, humane bee relocation, and high-quality repairs.
Call D-Tek today and have your life back to normal fast!
D-Tek values its Grossmont customers, which is why our work is guaranteed. Southern California is experiencing increasing bee activity, and residents and businesses in Grossmont need someone they can depend on to get the job done quickly and correctly. Use D-Tek to have your bee problem taken care of the first time – guaranteed. D-Tek wants Grossmont customers to know they can count on D-Tek for any bee concern or issue. We provide the highest quality service in and around Grossmont.
If you walked outside your Grossmont home or business today and found yourself swatting at bees or noticed a significant increase in bee activity, you should call D-Tek immediately. Our expert bee removal coordinator will answer your call or get back to you right away. We understand that it is urgent when it comes to unwanted bee activity at your Grossmont home or business. Bees in large numbers can be scary for people that need to pass or access that area.
Best Bee Experts in Grossmont
The first thing to remember is that many bee species are protected in California. Grossmont customers facing bee concerns should not attempt to remove a hive by knocking it down and spraying it with a pesticide. Pesticides are incredibly toxic and using them without experience and knowledge will not only kill all the bees but can also harm people and pets and disrupt the pollination process.
D-Tek has decades of collective live bee and bee removal experience and ensures that bee removal is done safely for people and pets while humanely treating and finding new homes for the bees. D-Tek knows the local bee apiaries in Grossmont, and their continued relationships make relocation guaranteed and keep the ecosystem and pollination process going. Bee populations are already declining, so using D-Tek to manage your bee problem means you are doing your part to help Grossmont's pollinators because only D-Tek uses all the best equipment to remove live bees from the hive, transport them and relocate them. You only have to make one phone call and then rest knowing D-Tek has it covered. D-Tek can do this because of its unique full-service bee removal service that includes everything from bee proofing to finished bee removal repairs. Customers should expect the best; D-Tek bee removal services can supply it.
If you have a property or business in Grossmont, contact D-Tek today for a fast response bee technician to visit your location within 24 hours. A qualified bee technician will perform a free assessment and be able to accurately tell you what is causing the increased bee activity and what is required to mitigate your unique situation.
Grossmont Depends on D-Tek for Live Bee Removal
In some cases, you may be experiencing bee swarming, which is rising in Grossmont. In other cases, you may have a well-established hive within your structure. Either way, someone skilled and trained can honestly assess the work and cost. D-Tek excels in assessment accuracy. Customers often do not know the risks of not removing a hive from within your walls or attic, but leaving a hive intact will only grow bigger and bigger. If not completely removed, honeycombs can rot and attract other unwanted pests like rats and cockroaches. It is always best to address a bee concern as soon as you identify increasing activity. The best approach is to tackle the problem while it is still small or before a hive is established. Once a hive has been in place for several months, bees can become more aggressive, putting people at more significant risk.
D-Tek can find hives just starting and ones that need to be removed urgently. If a hive is active, it must be removed as soon as possible. Depending on the size of the hive, it may be necessary to remove a partial wall or roof to have full access. Although many Grossmont homeowners hesitate when this is the case, when they use D-Tek, they don't have to worry because all D-Tek's bee technicians are fully trained in the best bee removal repair work. If removal requires damage to part of a wall or attic space for complete access, the repairs are done the same day as the removal - no gaping holes to worry about fixing yourself!
Get help with your beehive or bee swarm removal!
Call Today 760-224-3040 Or 951-265-8292!
The Most Complete Grossmont Bee Removal Company
The complete bee removal service D-Tek offers is why Grossmont customers have relied on us for more than 15 years. There is no better-quality service available in Grossmont.
If you encountered bees today that concerned you, please contact D-Tek, so you only must make one call to 760-224-3040. Instead of calling around, choose the best bee removal company serving Grossmont – call D-Tek today. When it comes to the safety of you, your family, your customers, tenants, and pets, it is better to use the bee removal company you can be confident will do the best job from the initial phone call to the final repair work.