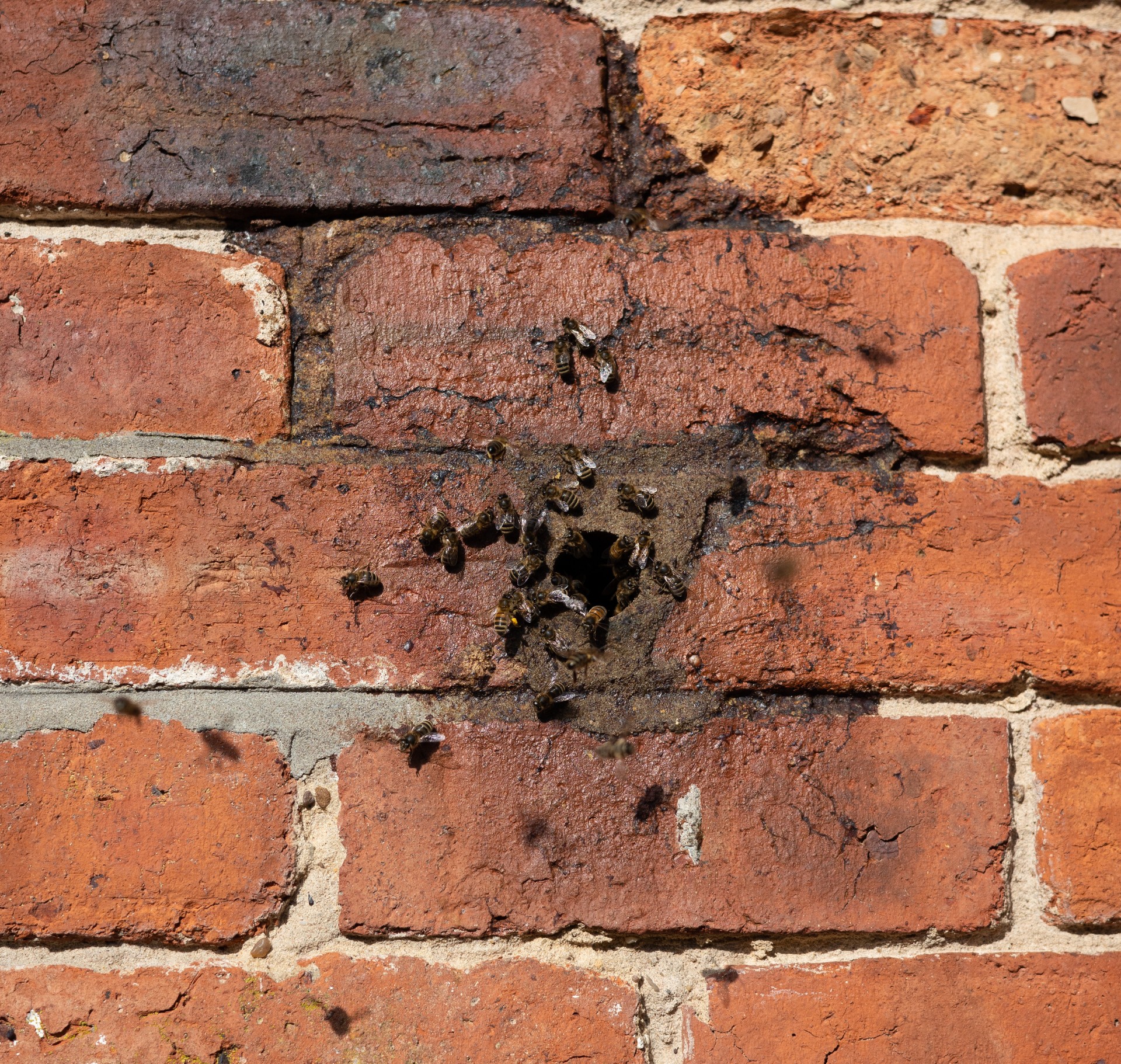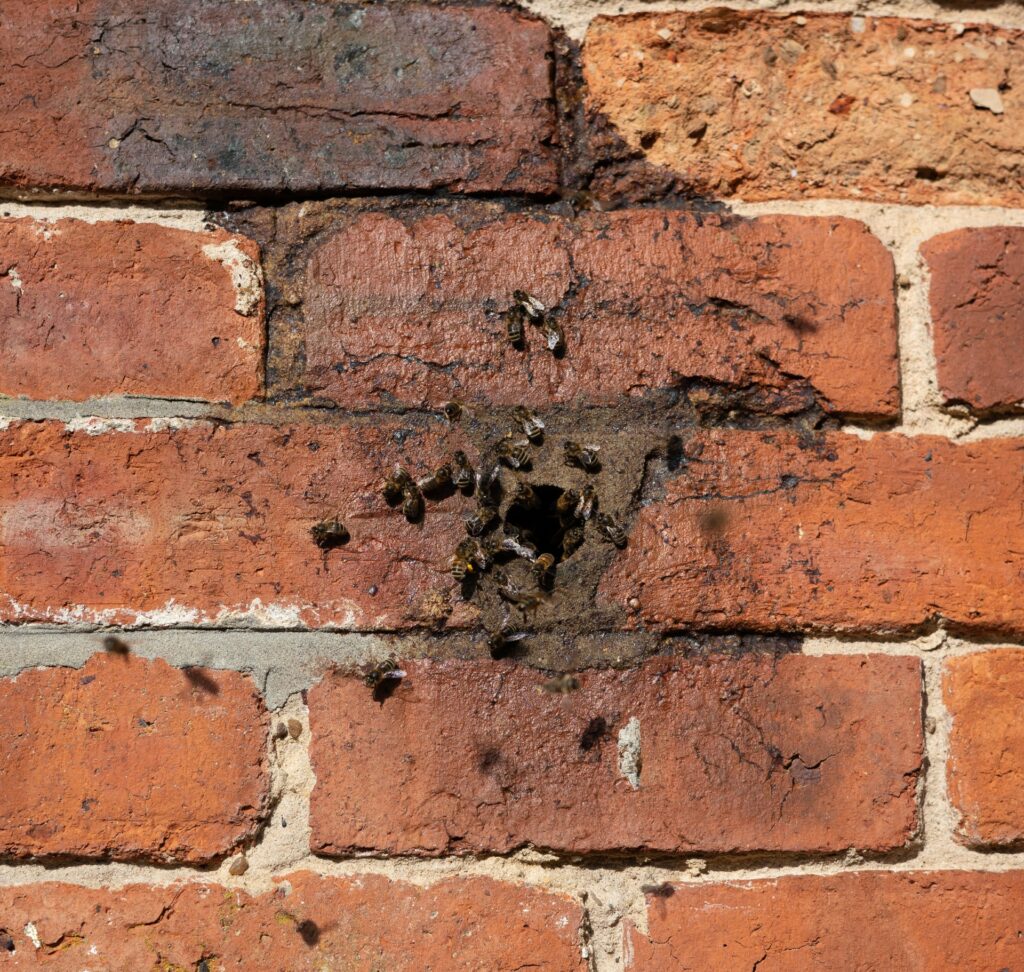 If you live in Serra Mesa, you are in a desirable community in San Diego County. Near the beautiful San Diego Alcala Mission, named after its founder, Father Junipero Serra, Serra Mesa has well-designed residential neighborhoods and plenty of outdoor activities. When bee activity hinders your plans to spend time outdoors or is a threat to people and pets, it is time to call D-Tek Bee Removal. D-Tek is the best and most complete bee removal service in Serra Mesa.
Due to Serra Mesa's semi-arid climate, the low rainfall and warm weather attract bees to settle. If you have a bee infestation or encounter increasing activity on your property, let D-Tek give you and your family peace of mind. If a beehive ends up in your attic or walls, it is concerning and should be handled immediately. Serra Mesa residents and business owners should not be afraid to enter a building or enjoy the outdoor lifestyle due to unpredictable bee activity.
D-Tek has long-standing relationships with local beekeepers throughout San Diego County, and by working closely with these apiaries, we can rehome bees within the area. D-Tek promises the humane removal of live bees while ensuring the safety of people, which is our highest priority!
When You Need D-Tek for Bee Removal in Serra Mesa
When bees end up in your wall, roof, or attic, only an expert can thoroughly inspect and accurately determine what is entailed to remove the hive entirely. When a hive is well-established, it may be quite large and require the removal of some drywall or other materials to have full access. It is important to remember that bees will likely return if a hive is not removed entirely, along with any honeycombs. D-Tek guarantees complete removal, so this does not happen to Serra Mesa customers!
If you want the best full-service bee removal in San Diego, there is no other choice than D-Tek – we have been providing excellent service to Serra Mesa customers for more than 17 years.
D-Tek Leads Bee Removal Services in Serra Mesa
Serra Mesa experiences warm weather most of the year, which is attractive for bees because extreme weather threats are low. The warmth is something bees need for building their hives, and that is why they end up in or near a wall or structure because it provides a consistent heat source. Serra Mesa residents should not ignore increasing bee activity. Bees may be swarming as they look for a new place to build a hive, and you do not want it to be in your Serra Mesa home or business. Swarming is common, but when a swarm threatens people or pets or you have an event when the swarm is in a bad spot, D-Tek has the experience to take care of your bee problem right away. D-Tek skilled bee technicians can most often be on the job within 24 hours of your call, so do not hesitate and call 760-224-3040 today!
D-Tek bee technicians have decades of experience performing bee removals in Serra Mesa and surrounding neighborhoods. Our experts arrive on every call with the proper equipment and tools to successfully remove beehives and their honeycombs. Removing a hive and honeycomb entirely is essential so bees don't return.
Serra Mesa Bee Removal Services Include:
Free inspections and quotes.
Guaranteed complete hive and honeycomb removal.
Rehoming of removed bees to the local apiary.
Skilled removal repair work done by trained bee technicians.
Guaranteed top-quality repair work.
Bee-proofing services.
D-Tek is the most comprehensive bee removal company in Serra Mesa.
D-Tek's Unmatched Bee Experience
D-Tek is experienced in Serra Mesa and understands the necessity of identifying the tiniest holes or crevices that would allow bees to establish a hive. Warm weather year-round gives bees lots of opportunities to establish hives. Our professional bee technicians have years of experience and knowledge of bee behaviors that help them find hives, handle any problems, and ensure no remnants of hives or honeycombs are left behind that may cause future issues.
D-Tek is the #1 Bee Removal, Relocation, and Repair Company Serving Serra Mesa.
Get help with your beehive or bee swarm removal!
Call Today 760-224-3040 Or 951-265-8292!
Serra Mesa's Top Bee Removal Company
It may be swarming or an active hive if you have encountered increasing bee activity near your Serra Mesa home or business. Please never attempt to knock down a hive or spray a swarm. Safe removal requires experience, tools, and knowledge to ensure the safety of people and pets. You should contact D-Tek immediately if you want the most experienced bee removal technicians in Serra Mesa. D-Tek coordinators are always on hand to answer your questions and dispatch quickly; if you call D-Tek, it is the only call you need to make.
Contact D-Tek for a free inspection and quote today. Please don't leave it to chance; hire the most comprehensive and excellent bee removal service in Serra Mesa. In most cases, we can have a bee technician to your property within 24 hours – no other service promises that!
Get rid of your Serra Mesa hive or swarm the first time and call D-Tek Bee Removal Services today at 760-224-3040. We are always standing by for your call and will promptly respond to dispatch a bee technician. Don't let the small bee problem become a major catastrophe! Contact the Serra Mesa experts in full-service bee removal today.