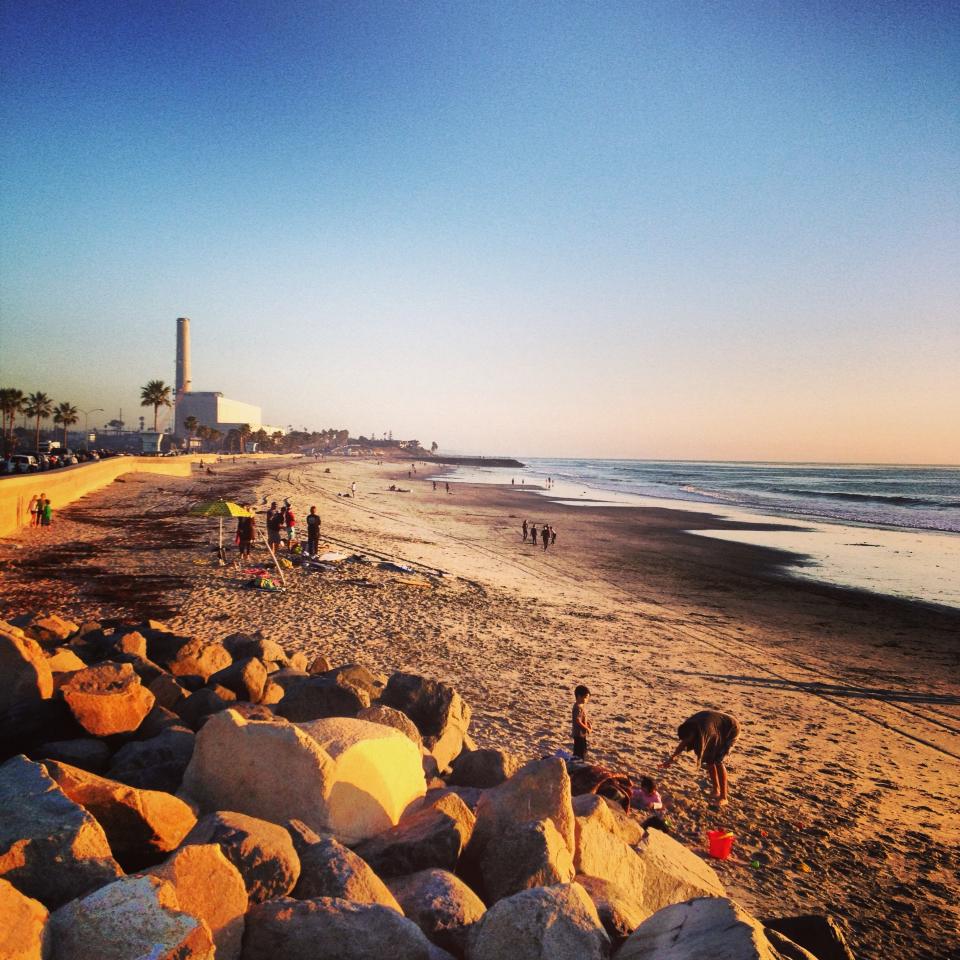 Carlsbad is home to flower fields, Legoland, and some of the most scenic beach areas on the Pacific Coast. Many families call Carlsbad home, and businesses are fortunate to have a view from the office that looks onto any part of the city of Carlsbad. The neighborhoods and communities often have multiple parks and recreational areas, and the climate is ideal for bees and other pollinators. Some say Carlsbad weather is perfect all year, and if people feel that way, it is no surprise that the bees do as well. If you live or work in Carlsbad and have a beehive in or around your property, contact DTek for a quick and thorough inspection and quote.
When you hear the buzz of honeybees behind your wall or in your roof, your first call should be to the Carlsbad live bee removal experts at D-Tek. We are a local company that has been proudly serving Carlsbad and the surrounding San Diego area for more than 15 years.
Our customers rely on us to handle all of their bee-related issues – from hive removal to bee repairs and bee proofing. And with our reputation for providing fast and affordable services and top-of-the-line customer service, you will be happy that you called D-Tek over the competition.  
Carlsbad Bee Removal Services
-  Humane & Eco Friendly
Carlsbad residents often wonder what sets us apart from the rest. The answer is simple: our love and care for bees! We use equipment and processes that are safe for bees, keeping them alive and well throughout the entire removal process. Using a state-of-the-art vacuum system, we remove the honeybees alive and then transport them to a local beekeeper, where they will continue to pollinate and contribute to the ecosystem. 
Our bee-friendly company never uses harsh chemicals or pesticides that are harmful to the bees or your family. Unlike a typical pest control company, we don't just aim to remove your bee infestation. We strive to do so ethically and humanely for the sake of the bees and the environment. When you choose us, you can rest easy knowing that you've done your part to protect our honeybee populations. 
Saving the Bees in Carlsbad
We are a full-service bee removal company offering our Carlsbad customers more than removing the bees on your property. Our Carlsbad services include: 
Live, humane removal of all honeybees

 

Complete removal of all honeycomb and beehive
Rehoming of the honeybees to a local apiary

 

Professional bee repairs to roof, stucco and drywall
Guaranteed bee repair and bee-proofing services
Get help with your beehive or bee swarm removal!
Call Today 760-224-3040 Or 951-265-8292!
Carlsbad Bee Repairs
When our technicians arrive at your property to remove the bees, they will assess the location of the honeybees. Often, they will need to remove pieces of a structure, such as drywall or stucco, to fully access the bees. But there is no need to worry!
We are highly-experienced in performing home and structure repairs to your drywall, stucco and roofing once the bees are removed. We are proud to guarantee our repair work from defects and leaks, so you can feel confident that your home will look as good as new after your removal service.
Carlsbad Bee Proofing
Many of our Carlsbad customers worry that the bees will come back after spending time and money on the initial bee removal service. When you work with us, you won't have to fret. Unlike some traditional pest control companies, we remove all of the bees and honeycomb during our removal services. Why is this important? Bees have an excellent sense of smell and if any honeycomb is left over after removing the bees, it is likely to attract additional bees and pests to the area in the future.
In addition to our complete bee and honeycomb removal, we use safe and humane products to further bee proof your home or business. Our team will seal the area surrounding the original infestation, including all cracks, vents, holes and seams where bees can enter. With D-Tek, you will have peace of mind knowing that your bee problems are solved!
Best Bee Removal Company in Carlsbad California
We understand that a bee infestation at your Carlsbad home or business can be more than just a hassle. It can be dangerous. Never attempt to remove a hive or swarm on your own. Instead, call in the experts at D-Tek for all of your live honeybee removals, repairs, and bee-proofing needs.
As a local company, we pride ourselves on our reputation for providing fast and affordable service to our Carlsbad neighbors. When you have a bee issue on your hands, do not hesitate to contact the live bee removal professionals at D-Tek. Our team is standing by to help you rid your Carlsbad home or business of bees using the best in humane removal practices. Give us a call today at 760-224-3040 and our team will get right back to you, usually within 24 hours!