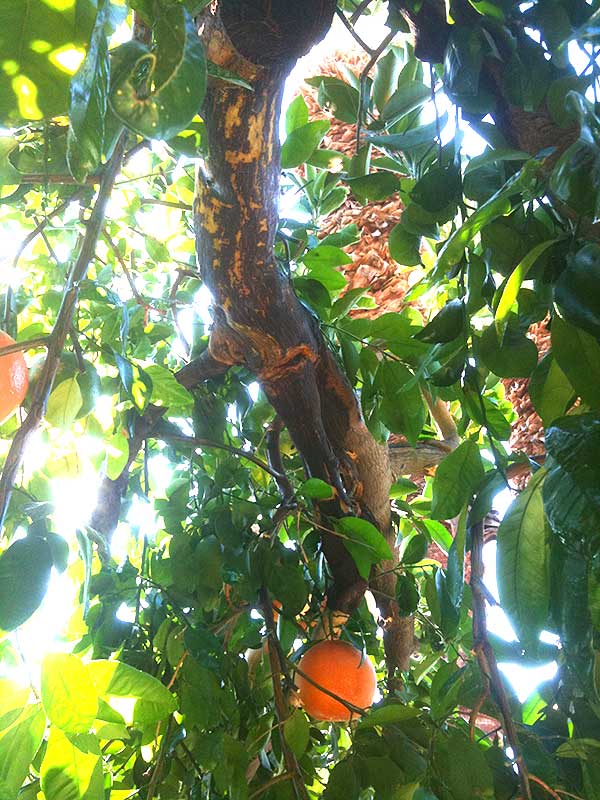 Let the bee removal experts at D-Tek solve your bee problem once and for all!  The owner's direct line is 760-224-3040.  You can also fill out the contact form on this website and we will be touch with you ASAP.  We offer free estimates and inspections to everyone in Orange County.
Every bee removal service in Orange County includes the following
Removal of all honey bees
Complete removal of all honey comb
Any repair work that is needed to your home or business
Guarantee of all repair work
Bee proofing the area honey bees formerly infested
Guarantee honey bees will not return
We always stress to our customers that it is vital to always clean out all of the honey comb and beehive.  If this is not completely removed you will have a lingering bee problem for years to come.  Bees have an excellent sense of smell.  Leaving any honey comb and beehive in a structure (roof, wall, floor) is like having a large flowering plant in that area.  Honey bees will smell it and be attracted back to that same area.  Even if we plug the entry and exit points from the old hive a new swarm of honey bees will simply move in right around the corner of the structure from where we stopped the bee proofing.  Another reason we need to completely remove all honey comb and beehive is that after the honey bees are no longer there to tend the hive all of the honey will melt out.  This can cause damage to drywall, stucco, electrical wiring, siding etc.  The smell of it will also attract other common household pests such as ants, rats, mice, roaches etc.
The experts at D-Tek Live Bee Removal will also perform any repair work that is necessary to your Orange County home or business.  Often times we will have to cut into a roof, drywall, stucco, floor etc to fully remove all of the honey comb and beehive.  After the bee removal has been completed we will repair the area we had to cut into and guarantee the repair to be free of leaks and defects.
The last step in the process is our bee control or bee proofing service.  We will go over all possible entry and exit points and seal them up nice and tight to ensure you don't have another bee problem in the future.  All bee control and bee proofing services are guaranteed.  D-Tek Live Bee Removal also offers whole home or business bee control and bee proofing services.  This is a great preventative service and is usually about half the price of an actual bee removal service.  It is best to call us for a bee control service during the winter months when honey bees are not as active.  Get your house bee proofed today!
Areas we provide bee removal services to in Orange County include:
San Clemente, CA
Dana Point, CA
Laguna Niguel, CA
Las Flores, CA
Laguna Hills, CA
San Juan Capistrano, CA
Coto De Caza, CA
Rancho Santa Margarita, CA
Irvine, CA
Santa Ana, CA
Anaheim, CA
Aliso Viejo, CA
Mission Viejo, CA
Lake Forest, CA
Laguna Beach, CA
Laguna Woods, CA
Newport Beach, CA
Tustin, CA
Costa Mesa, CA
Huntington Beach, CA
Newport Beach, CA
Fountain Valley, CA
Orange, CA
Seal Beach, CA
Garden Grove, CA
Fullerton, CA
La Habra, CA
Yorba Linda, CA
Buena Park, CA
Westminster, CA
La Palma, CA
Los Alamitos, CA
Get help with your beehive or bee swarm removal!
Call Today 760-224-3040 Or 951-265-8292!
Bee Removal Service Areas in Orange County
While there are bee hives all over Orange County they are especially prevalent in the southern part of the county where there is a little more open space and rolling hills. Bee hive size tends to run between the average of 30-50 pounds but if left alone can get much larger. Weather wise Orange County is very similar to San Diego County. Usually between 75-85 degrees which makes bee removal and bee control in the bee suit a little more tolerable than in Riverside County.  We have a centrally located beekeeper in Orange County that D-Tek Live Bee Removal donates all of our honey bees to.  For the larger bee removals the bee keeper will often times meet us at the house or business that we performed the live bee removal at and take the honey bees with him directly to his apiary.
Bee Hive Removal And Bee Control Laguna Niguel
These pictures below are of a small hive of bees that decided the branch of this orange tree was the best place to build their new home. This was in Laguna Niguel CA.
Bee Removal and Bee Control Irvine, CA
Below is a bee removal from an attic that was performed in the city of Irvine CA. From start to finish removal of all beehive, cleaned out thoroughly, then the roof repair. It was a hot mopped flat roof which made the repair a bit more time consuming.