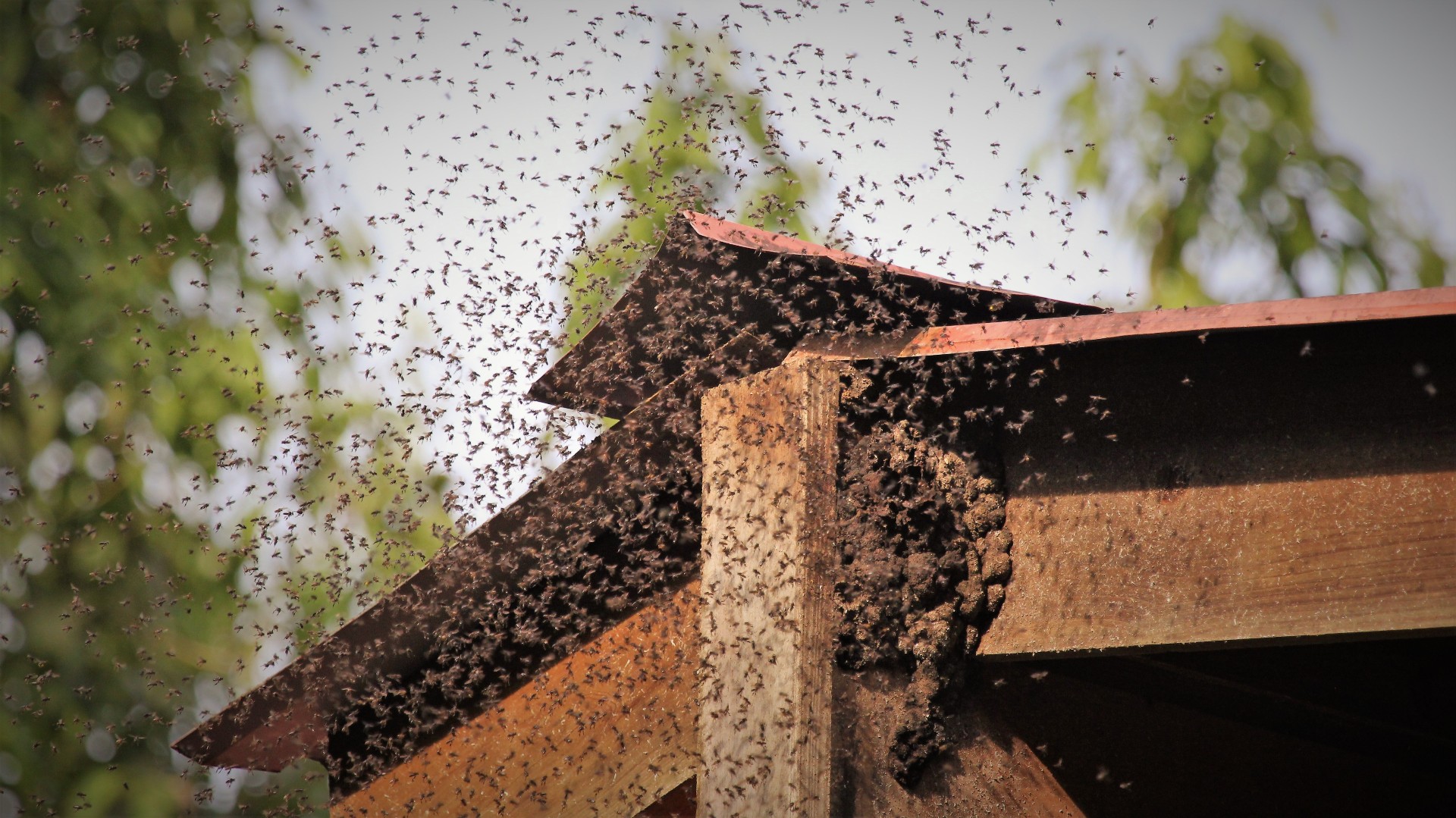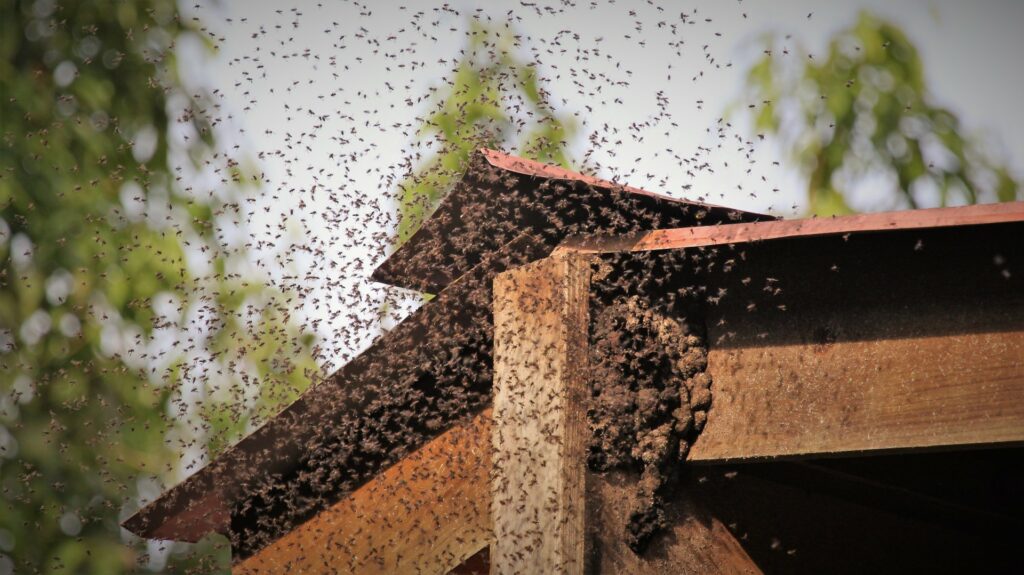 If you live or work in Rancho San Diego and have a bee problem, make the only call you will have to make to D-Tek Bee Removal Services. Rated the #1 bee removal and bee removal repair service in Rancho San Diego, D-Tek's bee technicians are the most knowledgeable and experienced bee removal experts in the field. The natural spaces in Rancho San Diego, with trees and outdoor open areas, invite a healthy population of critters and, of course, bees. Bees are the most critical pollinator, but when they end up in your wall or your backyard on the play structure, all Rancho San Diego residents want is for the problem to be handled so that they can safely enjoy the outdoors once again. Rancho San Diego relies on the quick response and thorough work done by D-Tek for more than 17 years.
D-Tek is the only full-service bee removal company that works with Rancho San Diego residents from start to finish. The level of experience and dedication of our bee technicians ensure bees do not come back to the same spot, and those live bees have been humanely treated during their removal and relocation to a local apiary.
Bee Removal Services by D-Tek for Rancho San Diego:
Bee Proofing - an excellent way to keep bees from settling in your walls, attics, and small crevices – our experts do a perimeter walk around with Rancho San Diego customers and seal potential openings.
Live Bee Removal – our bee technicians have all the best and safest equipment to remove live bees safely.
Hives and Honeycomb Removal – when it comes to making sure the hive and honeycombs are removed entirely, D-Tek is the only company that guarantees this!
Relocating Bees – since bees are critical pollinators, rehoming them in the area with a local apiary is critical to maintaining ecosystem balance in Rancho San Diego.
Bee Removal Repairs – once a hive is removed, it is a relief. However, a hole in your wall is unsettling, so D-Tek's bee technicians are fully trained and skilled in any repair work necessary to get things back to normal following a hive removal.
When you hire D-Tek Bee Removal to handle your Rancho San Diego bee infestations, you get more than just a removal company. You get professional, experienced, and knowledgeable about bees and their behaviors. Only D-Tek guarantees its Rancho San Diego customers entire hive and honeycomb removal, which is essential to ensuring bees do not return, and leftover honeycomb does not rot and attract other unwanted pests. Once the call is made and D-Tek dispatches an expert, Rancho San Diego residents have peace of mind because the bees are treated humanely, and the work has been done completely.
Are you being pestered by a swarm or hive or increasing bee activity on your Rancho San Diego property? Call D-Tek Bee Removal Services today at 760-224-3040.
Rancho San Diego's Best Live Bee Removal
D-Tek has a reputation among local beekeepers and apiaries as the one company that works to keep removed bees in the area. Our relationship with beekeepers allows us to rehome live bees locally following a removal. D-Tek cares about safely removing and relocating bees from Rancho San Diego properties.
D-Tek understands that removing a bee problem is a priority, and having a professional and quick response is what Rancho San Diego customers can expect when they contact us.
Bees find the tiniest crevices and holes to find a good place to begin their new hive in a secure location like an attic, roof, or wall. Unfortunately, this means that removing the bee hive can require the removal of some of the structure to ensure the complete removal of the hive and any honeycomb.
Bee Repair Experts Rancho San Diego
We bring more than 17 years of experience serving Rancho San Diego. We are familiar with the area, the bees and have excellent relationships with local beekeepers. Whether a hive is easily removed from an outdoor structure or the hive is deep in the wall, D-Tek masterfully handles every call with professionalism and the highest level of expertise. When Rancho San Diego customers use D-Tek for their bee problems, they can stop worrying. D-Tek works hard to have a technician out to Rancho San Diego within 24 hours of the request, so contact us today and do not wait to have an expert inspect your property.
Get help with your beehive or bee swarm removal!
Call Today 760-224-3040 Or 951-265-8292!
Best Rancho San Diego Bee Removal and Repair Services
One thing that makes D-Tek stand out above other pest control services is that we specialize in bees! Bees are not just another pest, and it is not worth the risk of treating them as such. Pest control companies may use toxic chemicals to kill the bees, and these can be dangerous for people, pets, and the pollination process. Rancho San Diego customers can rest knowing our bee technicians prioritize your safety while doing their best to keep the bees alive and rehome them.
For reliable, professional, and courteous live bee removal service in Rancho San Diego, call D-Tek Live Bee Removal today at 760-224-3040.