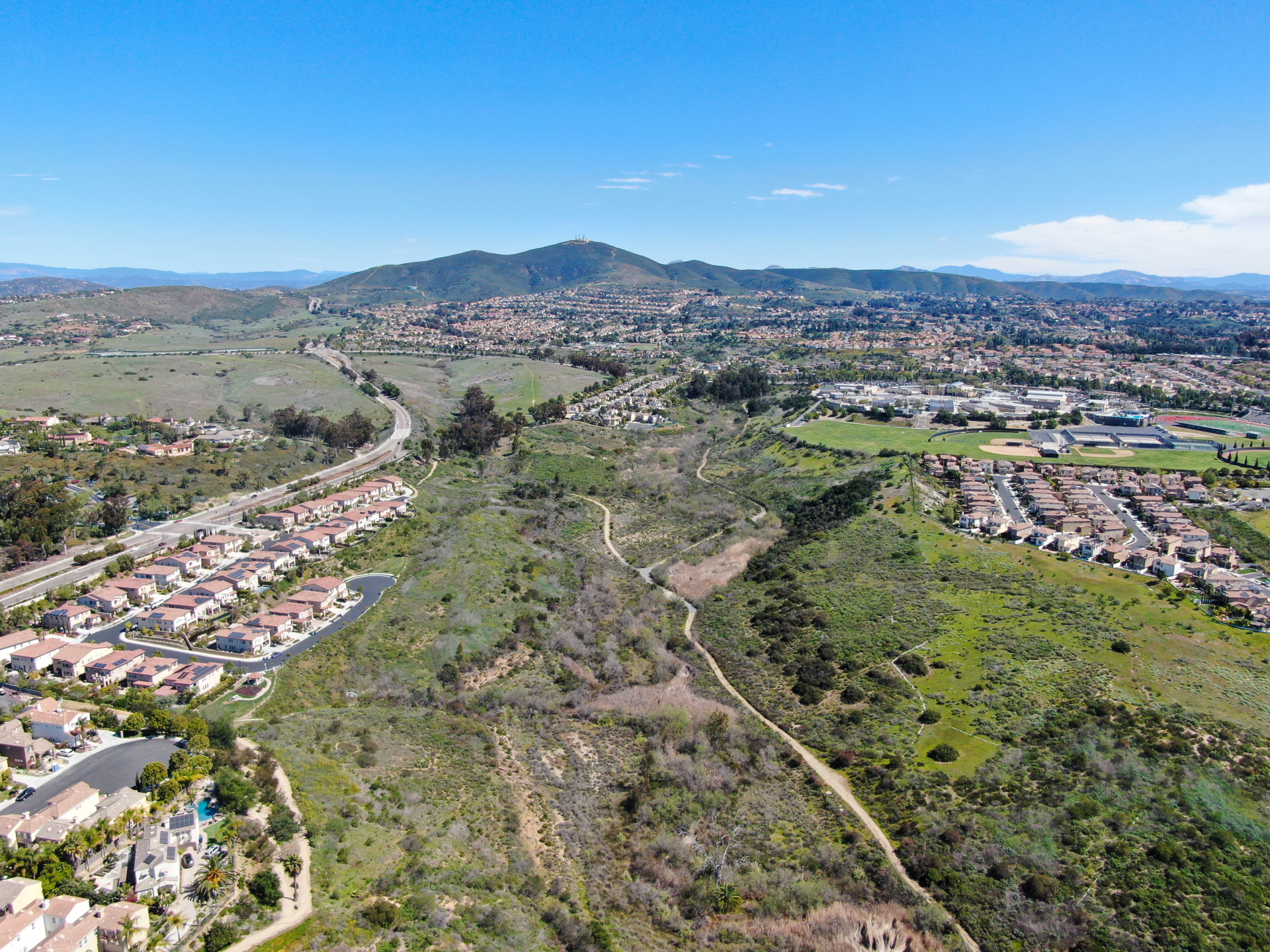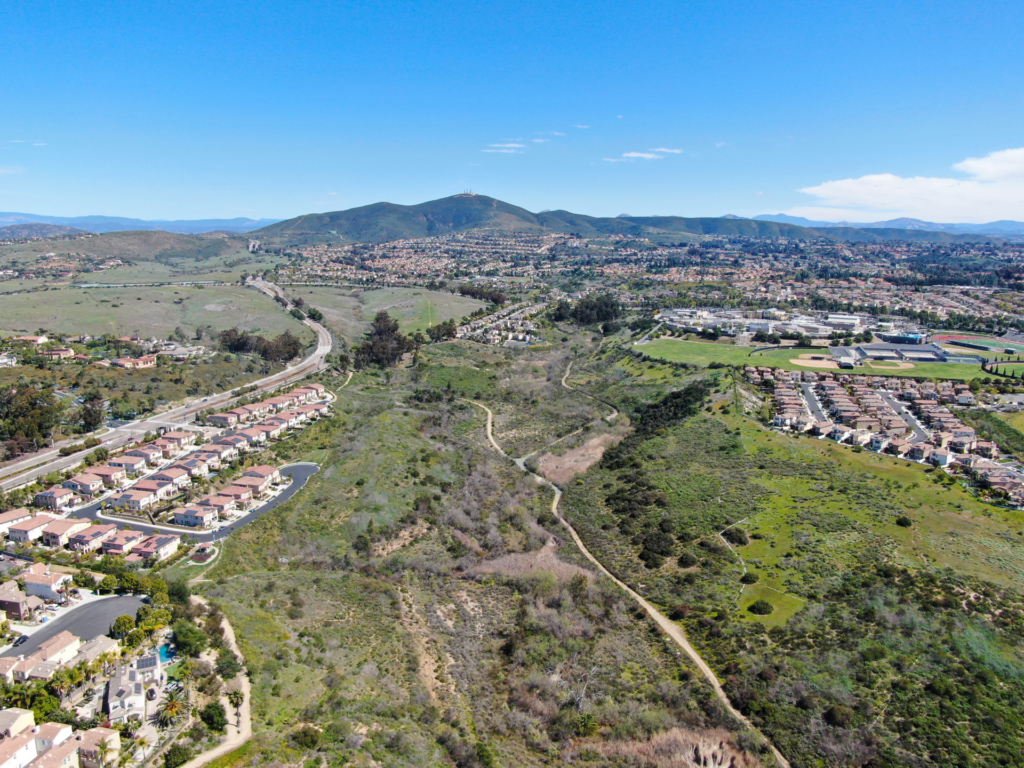 Torrey Highlands is one of the more recent residential developments in San Diego County, beginning 23 years ago. Before development, this area was primarily agricultural, which explains the higher levels of bee activity. If you reside in the tucked-away city of Torrey Highlands, you are no stranger to bee activity in your area. Although the agricultural element is no longer as prevalent, bees have uncanny olfactory senses and often return to locations where they successfully had hives previously.
Yearly, Torrey Highlands experiences the swarming and relocation of new hives in the area. However, when it comes to safety for people and pets, Torrey Highlands residents rely on D-Tek Bee Removal Services to handle all their bee concerns because they lead the industry and offer better service than any other company.
Torrey Highlands Natural Environment Requires Professional Bee Control
The rich and natural habitat invites an abundance of pollinators to Torrey Highlands, which means dealing with bees throughout most of the year, with increased activity in the summer months. Swarming indicates that bees are getting too crowded in their existing hives, so when this is observed, Torrey Highlands' residents should be watchful and contact a professional beekeeper or bee removal company to come and watch the behavior and bee-proof to ensure bees do not settle in your property's structure.
Residents in Torrey Highlands and throughout San Diego County only must make one call – call D-Tek for same-day excellent service, humane and safe removal, and relocation of live bees and beehives. D-Tek is the only bee removal company that guarantees bee technicians are also skilled in repair work. If any damage is necessary to remove a hive thoroughly, the project is still completed, along with all repair work, on the same day.
#1 Torrey Highlands Bee Removal Services
As the industry leader, D-Tek has served Torrey Highlands and surrounding areas for over 15 years. Bee technicians are experts in the area and know and understand bee behavior. Keeping people safe is a top priority. If you have a bee infestation, or encountered swarming near your home, look no further and contact D-Tek for an immediate response. When it comes to unwanted bees, urgency is critical, and D-Tek recognizes this and prides itself on the speedy dispatch of qualified professional bee technicians.
D-Tek is hands down the best and most complete bee removal service in Torrey Highlands. We offer exceptional quality in:
Bee proofing – bee proofing is valuable in ensuring properties do not become hoes for new hives. Following a hive removal, this can be part of the bee removal process so residents can take ownership of keeping their property safe in the future.
Live Bee Removal – focused on the humane and safe removal of live bees, our bee technicians use the proper equipment to remove bees and put them in vessels appropriate for transport. D-Tek's long-standing relationships with local beekeepers in the area make finding a new home for bees a valuable part of our service.
Complete Beehive Removal – when a hive is established in your dwelling or an area threatening people or pets, it must be removed entirely. D-Tek's bee technicians are experienced in locating hives, even inside a wall or attic. Removing the hive and all honeycomb entirely is vital so bees do not return and the honeycomb does not rot and attract other pests. To mitigate an invasive hive, sometimes walls must be damaged to have full access. The good news is that D-Tek is the only bee removal company servicing Torrey Highlands with technicians who also do their repair work and guarantee it!
Clients will never have to chase down someone to come and finish the job or do the repairs when using D-Tek's professional services – this is included and done the same day!
Always available to take your call, D-Tek offers free consultations and quotes without commitment. Whether you have to swarm that you are concerned about, have observed a hive in a location that needs to be moved, or want to bee-proof your property, D-Tek is the best complete bee company in San Diego.
Get help with your beehive or bee swarm removal!
Call Today 760-224-3040 Or 951-265-8292!
Humane Bee Removal and Relocation
Our Torrey Highlands customers continue to choose us because we lead the industry in safe and humane bee removal and relocation. California is active in protecting bees, and our technicians honor that in the way they work and the quality they provide when dealing with live bees. There is a terrible risk when hiring a regular pest control company to deal with a bee concern because they do not guarantee the safety of the bees and will often kill them to remove them, which is illegal for several species of bees. Torrey Highlands residents can do their part by hiring the right company with the right tools and resources, skills, and intentions.
Contact D-Tek Bee Removal for Torrey Highlands Bee Hives and Swarm Concerns
If you are dealing with a bee concern in Torrey Highlands, do not wait and call the professionals at D-Tek today. The local expert in bee removal, there is no one more qualified to handle your issue professionally. There is no bee removal job that D-Tek can't handle. Call us today, 760-224-3040, for a free quote and consultation.
We look forward to providing you with solutions to your Torrey Highlands bee problems!