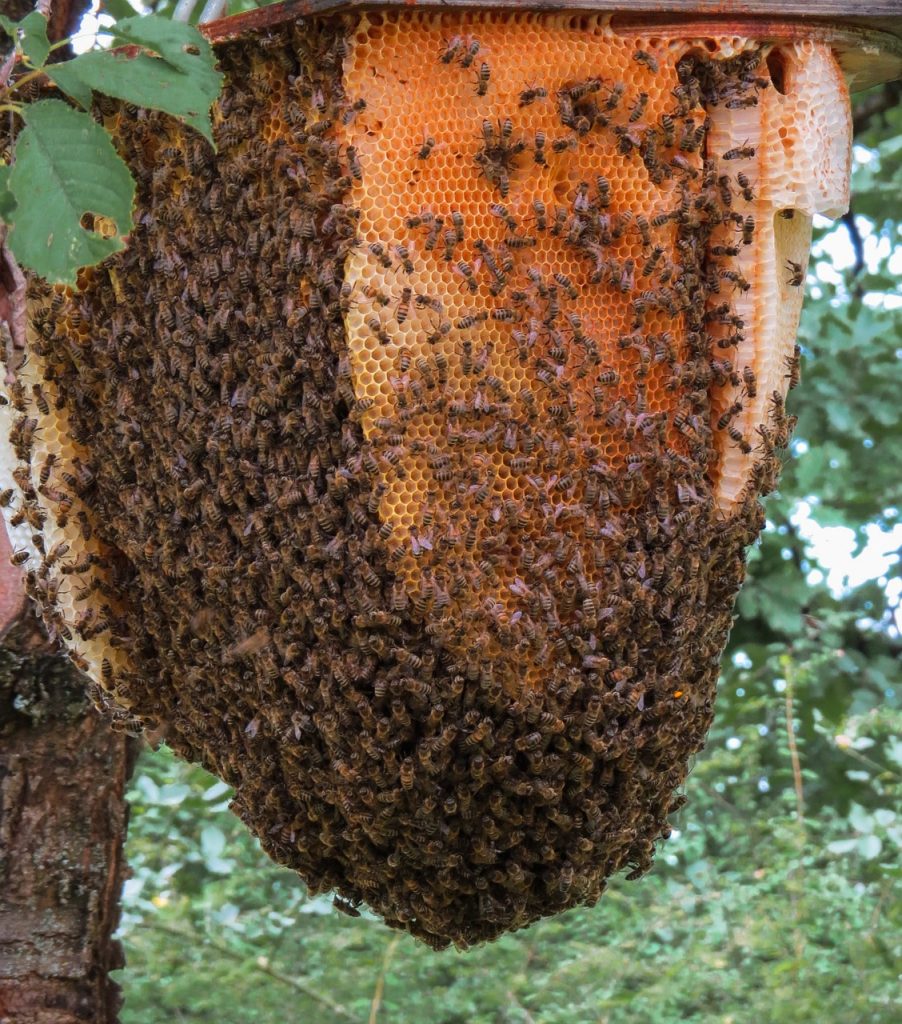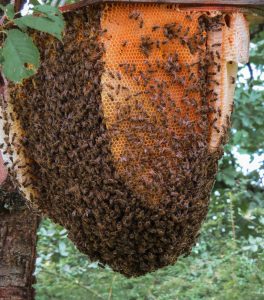 Solana Beach is unique due to its proximity to the ocean and its popularity among tourists. The ocean breeze keeps Solana Beach cooler than some inland cities, but that doesn't stop bees from finding this location attractive when establishing a hive. The homes and businesses in Solana Beach need the professional services of D-Tek Bee Removal when addressing bee activity or beehive removal. D-Tek is always available to dispatch a skilled bee removal technician; no other service can provide a high-quality service from beginning to end like D-Tek.
Residents and business owners in Solana Beach know who to call when they are faced with a frustrating bee hive or swarm. D-Tek Live Bee Removal is the area's leader in live bee removal using safe and humane techniques that protect our bee populations from harm. For over 15 years, D-Tek Live Bee Removal has been helping Solana Beach residents rid their homes and businesses of honey bee infestations, while keeping bees and humans safe with pesticide-free removal processes. 
If you have a nasty bee hive, swarm or other infestation on your Solana Beach property, do not wait to call in the experts at D-Tek Live Bee Removal. Bee removal is not a DIY job. In fact, it can be very difficult and dangerous when attempted by a novice who does not have the proper equipment and knowledge. Plus, bee removal is much more than just removing the visible bees and hive. Bees have been known to return to a location when traces of honeycomb are left behind. Professional bee removal technicians will know how to completely remove all signs of your infestation, helping you avoid another bee problem down the road. 
Solana Beach Live Bee Removal
Many people are unfamiliar with the live bee removal process and its importance in protecting our honey bee populations. In your typical bee removal service, chemicals and other harmful techniques are used to kill the bees and remove them from the premises. In a live bee removal service, we use a special vacuum system that gently removes the honey bees alive from the location. The bees are then transported to a local apiary where they will continue to pollinate and contribute to the local ecosystem. 
When you work with D-Tek Live Bee Removal, you get so much more than bee removal. Every removal service also comes with: 
Live, humane removal of all honeybees

 

Complete removal of all honeycomb and beehive
Rehoming of the honeybees to a local apiary

 

Professional bee repairs to roof, stucco and drywall
Guaranteed bee repair and bee proofing services

 
Solana Beach Bee Removal Repairs
Bees tend to build their nests in hard-to-reach spots such as inside walls and in the rafters of your attic. In order to access the bees during the live removal process, our technicians may need to remove pieces of your structure including siding, drywall or roofing. You might even find yourself with a huge hive that has done a great deal of damage to your home. Large hives have been known to bust open walls and pipes and compromise the integrity of your home. 
At D-Tek Live Bee Removal, we have many years of home repair and construction experience, so you don't have to worry about bee removal repairs. With one call, you can have your bees removed from wherever they are, all while keeping your house in a safe and sound condition. We even guarantee our work from leaks and defects so you can have the peace of mind you need! 
Get help with your beehive or bee swarm removal!
Call Today 760-224-3040 Or 951-265-8292!
Bee Proofing Services Solana Beach
After a bee removal service, the last thing you want to worry about is another bee infestation. Our technicians take the extra step of bee proofing the area after a removal service to prevent bees from returning to the same spot. Using non-toxic sealants, the D-Tek Live Bee Removal technicians will scour the area to locate any cracks, seams or other openings that would provide honey bees easy-access. Our expert technicians can also bee proof your entire home!
#1 Live Bee Removal Solana Beach
If you live in Solana Beach or the surrounding San Diego area and need professional help to remove a bee hive from your home or business, contact your local bee removal experts at D-Tek Live Bee Removal today. Our team is standing by to answer your call and quickly dispatch our technician to your property. We provide fast and affordable bee removal services, and can usually arrive at your property the same day.
Call D-Tek Live Bee Removal today at 760-224-3040 to schedule your free inspection.