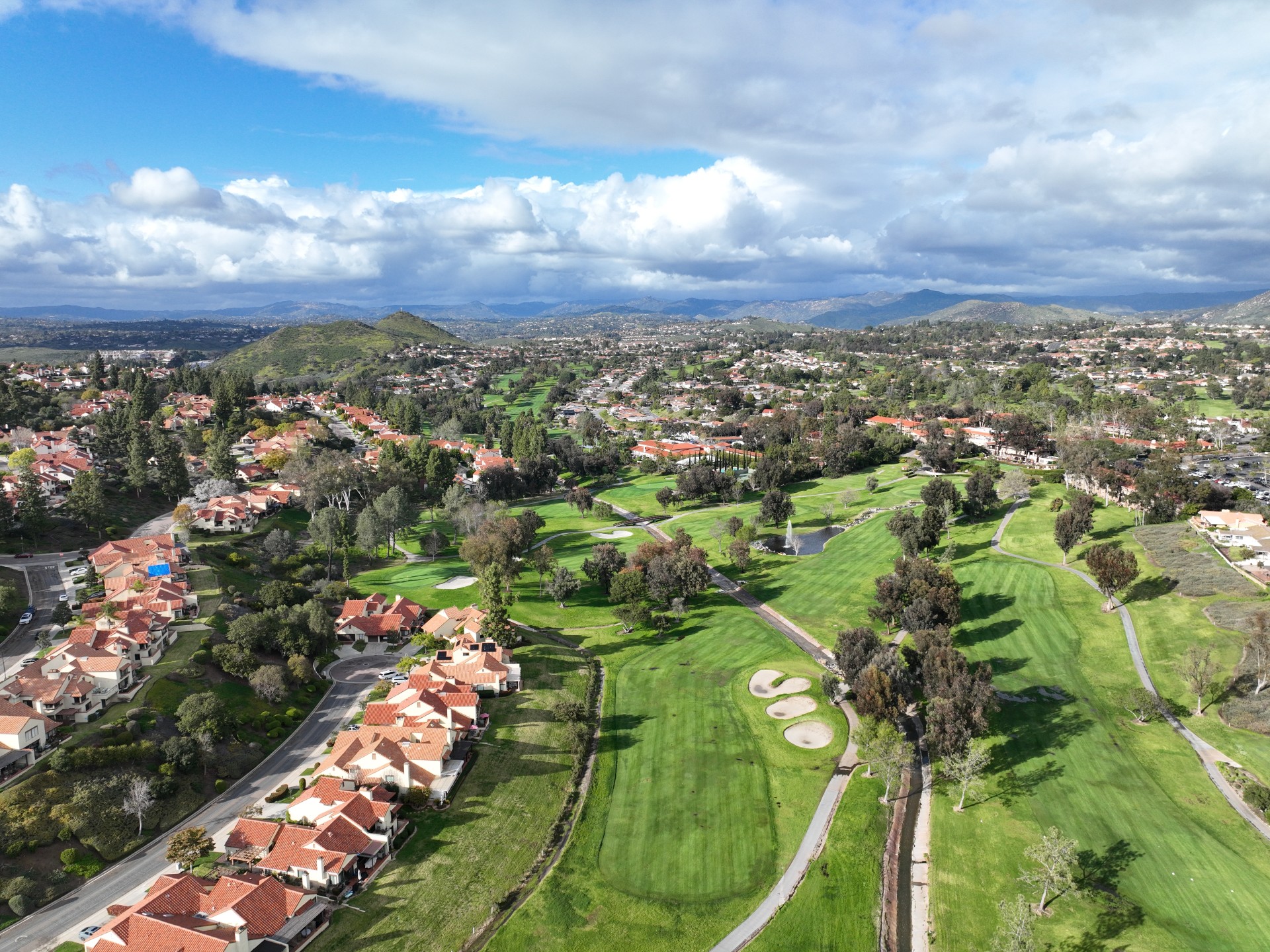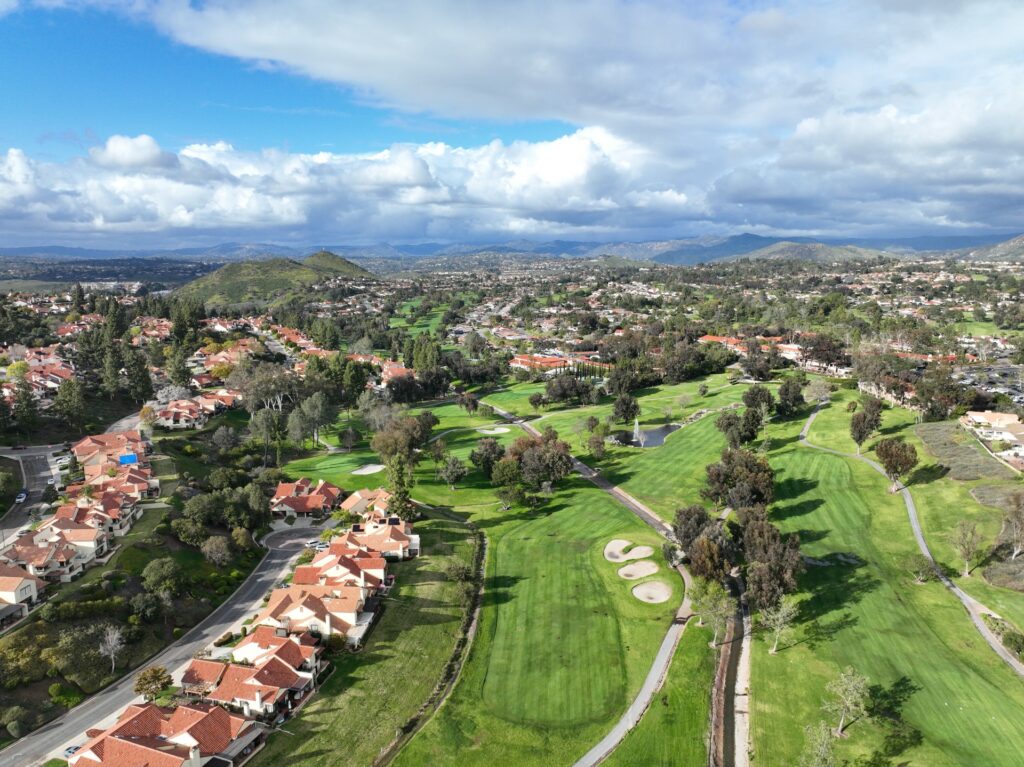 If you live in Rancho Penasquitos, you enjoy what the suburbs offer but also experience many of nature's tendencies due to where Rancho Penasquitos is located. Sharing a border with Torrey Highlands, this area, which was rich in agriculture, remains a popular spot for bees to find new homes, especially during swarming. If you live in Rancho Penasquitos and need reliable bee removal services, only D-Tek can come out the same day, provide free consultations and quotes, guarantee our bee removal repair work, and do any necessary repairs the same day.
Rancho Penasquitos homeowners and businesses have trusted D-Tek Live Bee Removal for humane and safe removal services for more than 15 years. D-Tek offers the most experienced be
e technicians in San Diego County and offers customers a unique and comprehensive approach to bee removal while honoring the state's legislature and organized efforts to preserve declining bee populations.
Locally owned, D-Tek takes pride in serving our Rancho Penasquitos neighbors with excellent service when it comes to removing live bees, beehives, and honeycombs, as well as bee removal repairs. Our expert and knowledgeable bee technicians also offer bee-proofing services, which can help prevent future hive establishment on your property. D-Tek is the only bee removal company that offers full service and promises to remove bees alive and re-establish them in a local apiary. Other pest control companies only focus on removing the problem and are not committed to keeping the bees alive, which is the responsibility of all Californians.
When facing a honeybee swarm, intimidating hives, or increased bee activity in or near your property, do not hesitate to contact us at 760-224-3040. Our professional bee technicians can often come out within 24 hours to Rancho Penasquitos and take care of the problem immediately. When you need the best professional bee removers in the business, you can't beat D-Tek's dedication, experience, and excellent service.
Rancho Penasquitos Live Bee Removal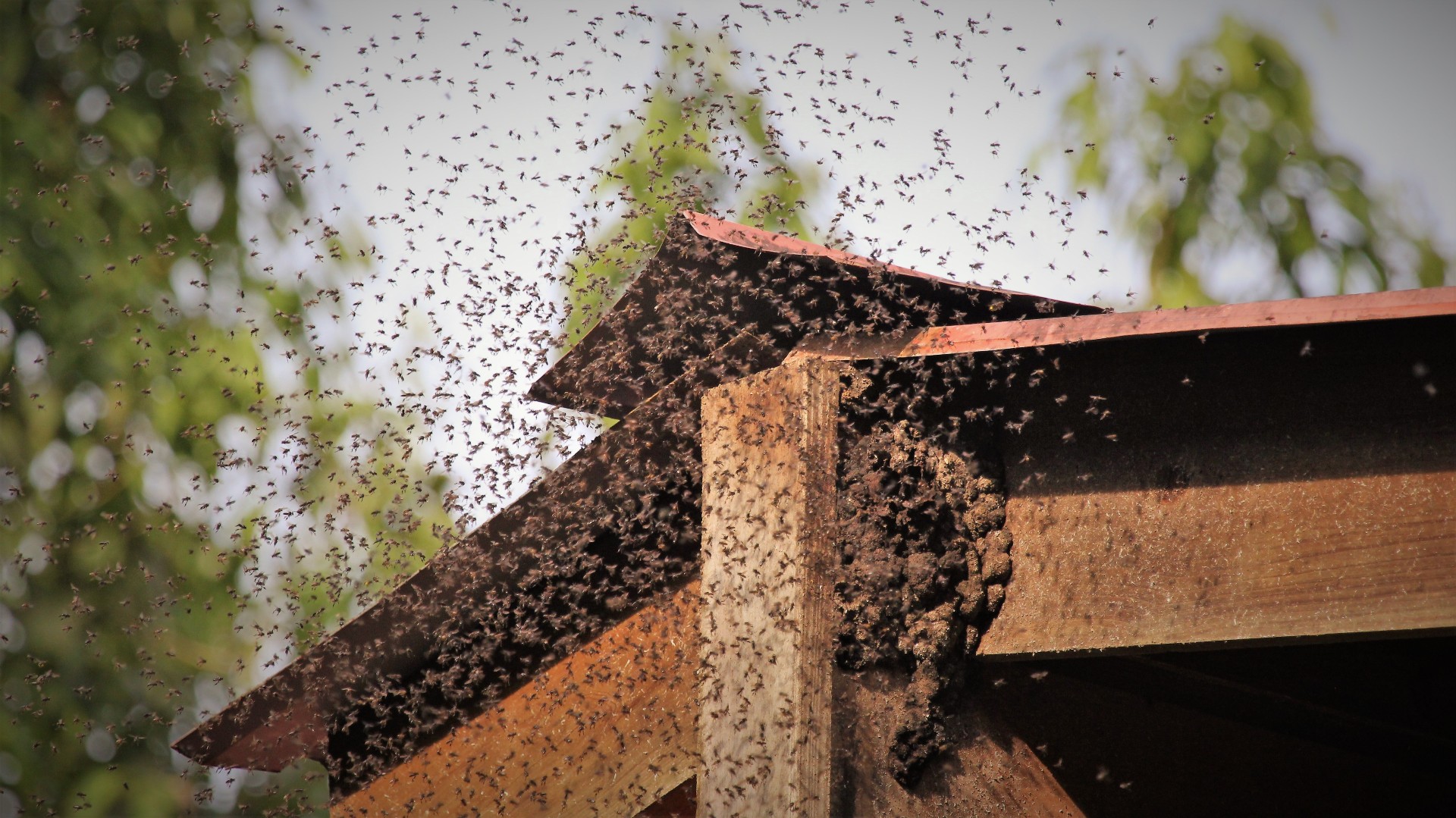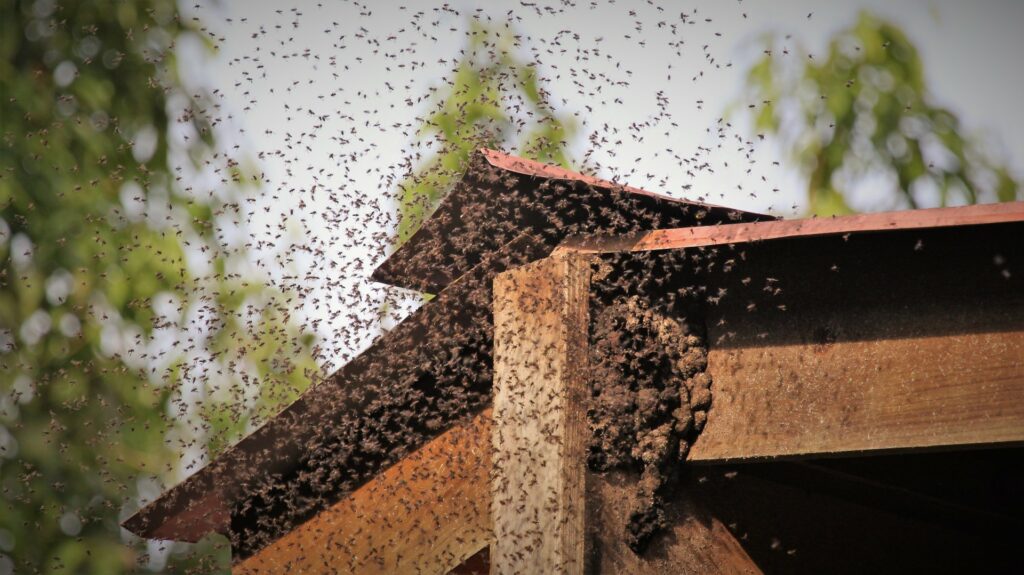 Rancho Penasquitos is full of natural beauty; part of that appeal flows over to bees and other pollinators. Open spaces allow plants and weeds to grow wildly, and bees enjoy these sprawling areas for foraging. Bees tend to establish hives in this area due to its warm climate all year, but when a hive is problematic or is in an inconvenient and potentially dangerous location where people and pets are forced to encounter it, that is when you should call the professional bee removers to take care of your bee concern immediately – there is no better bee removal service than D-Tek.
Call us today - we are standing by for your call!
When live bees, whether a swarm or an intimidating hive, it is critical to remove the bees safely and humanely with the proper equipment, move them to a transportation vessel, and relocate them to a local apiary. D-Tek has established relationships with beekeepers in Rancho Penasquitos and throughout San Diego County. Relocating bees to a local apiary ensures their pollination continues as they thrive in a new home.
Please do not try to remove a hive without the assistance of experts – bees can become aggressive if they are protecting their queen and hive – multiple stings can cause adverse reactions that may require medical attention. D-Tek's team of bee technicians has all the tools, resources, and equipment to thoroughly remove any hives, ensure people's safety, and relocate the bees.
Protecting the Rancho Penasquitos bee population is a bigger part of helping California mitigate the declining bee numbers, and D-Tek is on board! When you call D-Tek, you never have to wonder if we humanely remove the bees because we guarantee it. No harmful pesticides or chemicals are necessary when you have the expertise and equipment as D-Tek does!
D-Tek's Full Services Include the following:
Removal of hives, leaving no traces of the hive or honeycombs.
Relocation of bees to local apiaries.
Mitigation of dangerous swarm locations.
Skilled repair work for any damage that occurs during removals.
We are the only bee removal company that does repair work and guarantees it!
Get help with your beehive or bee swarm removal!
Call Today 760-224-3040 Or 951-265-8292!
Professional Bee Removal Services in Rancho Penasquitos
At D-Tek, we understand that bees infesting your home, business, or other property is unnerving and can pose a threat to people's safety. We make sure every call is answered and responded to quickly and do our best to dispatch qualified bee technicians within 24 hours. Beehives within structure walls, attics, or roofs must be removed entirely along with honeycomb traces to ensure bees do not return and the honeycomb does not rot and attract other unwanted pests. D-Tek's professional and expert team provides peace of mind because the job is done right and safely, and repair work is done immediately after the removal.
If you need a professional fast live bee removal in Rancho Penasquitos, do not hesitate to contact D-Tek Live Bee Removal today for a quick response and excellent service.