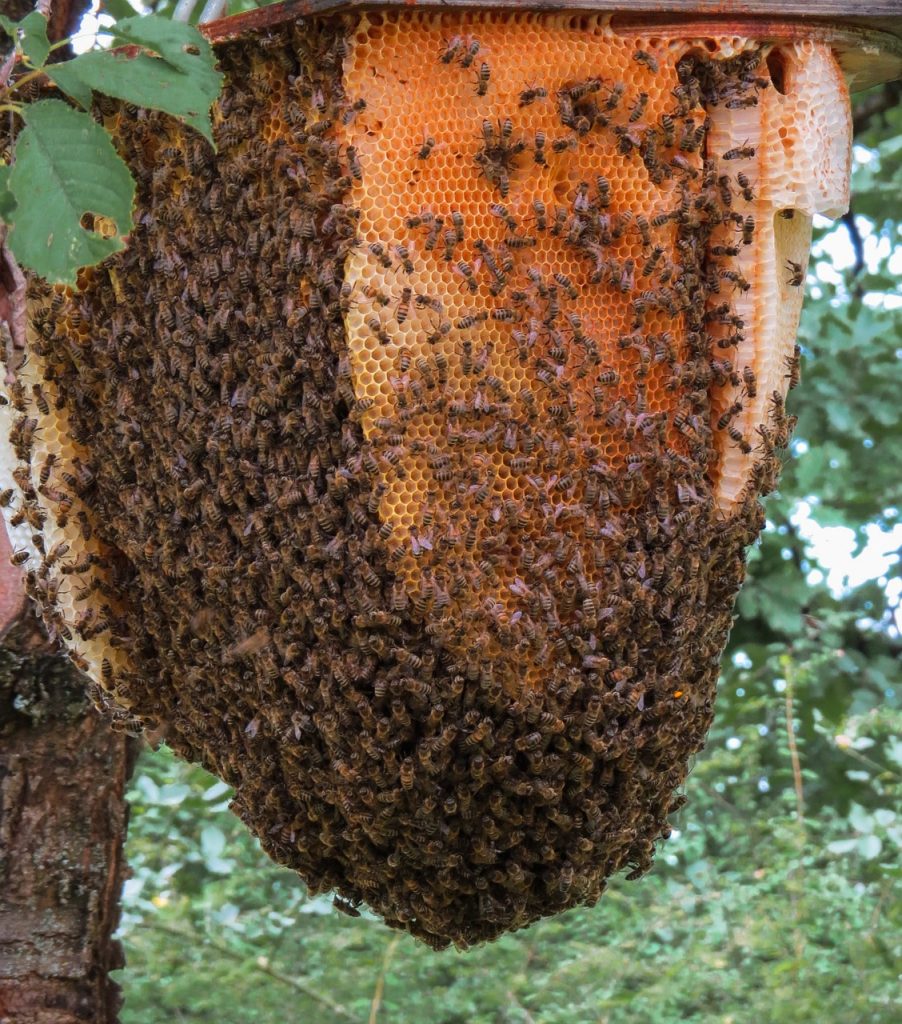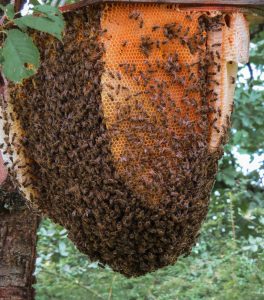 Has a honey bee infestation interrupted your laid back vibe in Ocean Beach? Do you have a large swarm or beehive located at your Ocean Beach property or business? Don't let honey bees be a buzzkill. Instead, call the professionals in live bee removal at D-Tek Live Bee Removal. Our team of honey bee experts can be dispatched to your property right away to handle your bee problem and let you get back to living that beach life. 
Ocean Beach is a beautiful area, and those who call it home consider themselves lucky to do so. Residents and business owners in Ocean Beach rely on the expertise of D-Tek Bee Removal Company when dealing with a hive that poses a danger to people and pets. When bees swarm to find a new home, if they end up inside a wall or on a structure with public access, the hive must be removed and relocated to another area.
D-Tek Live Bee Removal is a local bee removal company that uses safe and humane processes to remove beehives and swarms in Ocean Beach and the surrounding San Diego communities. We never use harmful chemicals that will hurt bees. In fact, our techniques allow us to successfully remove all of your bees alive and well, without harming them at all. We then transport them to a local apiary where they can continue to survive and thrive. 
If you are struggling with a bee problem in Ocean Beach, call D-Tek Live Bee Removal today at 760-224-3040 to speak with one of our honey bee specialists. We will respond right away to set up an inspection and provide you with a fair and accurate quote. Our technician can usually be on your property the same day! 
Live Bee Removal Ocean Beach
D-Tek Live Bee Removal has been the number one bee removal company in Ocean Beach for over 15 years. Our customers have come to rely on us to safely, humanely and completely remove honey bees from their properties. Using a special vacuum system, we are able to gently remove the bees, keeping them alive throughout the process. The bees will be kept safe and sound while our technician completes the removal, including the removal of all honeycomb and honey and sealing open areas that could provide access to more bees in the future. 
Once the job is complete, the bees will be transported to a local San Diego area beekeeper. Here, the bees will live out the rest of their days in peace, pollinating and doing their part to contribute to the local ecosystem. By choosing Ocean Beach live bee removal over your typical pest control company, you are doing your part to protect honey bees and produce food for your neighbors and others around the world. 
Ocean Beach Bee Removal Repairs
It is a reality that bees can cause some serious damage when they decide to build their nest inside your home. Large hives can destroy walls and create unsafe conditions for your family. It is common for our technicians to have to remove pieces of your structure, including siding, roofing, stucco or drywall in order to fully access the bees. But with D-Tek Live Bee Removal, you don't have to worry because our team has extensive experience in the home repair industry. They can expertly fix any damage, and will even guarantee their work against leaks and defects. 
Get help with your beehive or bee swarm removal!
Call Today 760-224-3040 Or 951-265-8292!
Bee Proofing Services Ocean Beach San Diego
Once you've rid your home of bees, you really don't want to have to worry about more bees coming back. That's why all of our removal services include basic bee proofing to help secure the area against future bee infestations. Our team will use a special, non-toxic sealant to close any cracks, seams, holes or crevices where bees can have easy access in the future. If you are concerned that your home or business is vulnerable to bee infestations, we can even inspect your entire property to secure it against bees.
Contact D-Tek Live Bee Removal for Ocean Beach Beehives
Ocean Beach honey bee infestations can be frustrating and downright annoying. If you have a bee problem on your hands, never attempt to handle them on your own. Bee removal is a dangerous job that should only be performed by experienced professionals who have the right equipment.
Get the job done right the first time by calling your local partners in bee removal at D-Tek Live Bee Removal. Contact us today to learn more about our services and get a technician to your Ocean Beach home or property right away!