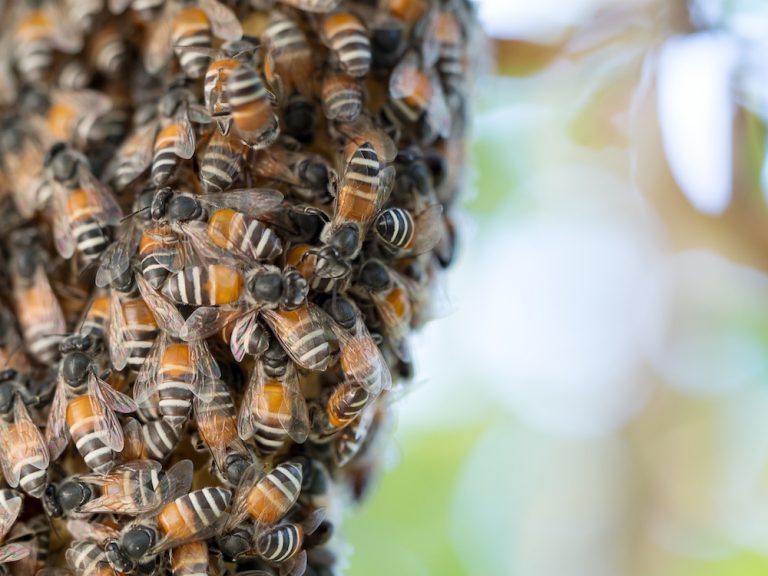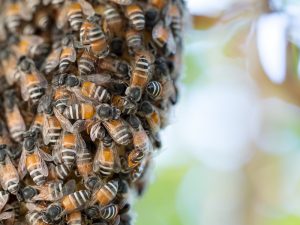 Laguna Niguel is one of the most pleasant cities in Orange County and remains more than one-third of open space for parks and natural landscapes. Laguna Niguel spreads eastward from the Pacific Ocean and touches the surrounding cities of Aliso Viejo, Dana Point, Laguna Hills, Mission Viejo, and San Juan Capistrano. Laguna Niguel offers a majestic spot for its residents and attracts visitors to high-end resorts and hotels for its beauty and historical significance.
Due to California's ideal climate and open space for parks and preserves in Laguna Niguel, those with homes and businesses are familiar with dealing with bees and other pollinators who like settling in the area. Laguna Niguel residents and businesses depend on D-Tek for live bee removal services and hive removal, including a complete repair guarantee. Only D-Tek can provide free inspections and estimates on the same day. When dealing with a bee concern on a property in Laguna Niguel, D-Tek's owner and technicians understand the urgency of handling it immediately. Many times D-Tek customers may have waited to call for help in hopes of the bees going away on their own, but they do not.
What D-Tek Offers Every Client
D-Tek only works with bees, so every technician has training and experience working specifically with bees in Orange County. When D-Tek arrives at a Laguna Niguel property, all live bees and honeycomb are removed so bees do not re-establish their hive in the same location. Additionally, D-Tek technicians help Laguna Niguel clients bee-proof their homes or businesses to deter further hive development. If any damage occurs to the property to ensure complete removal of the hive, only D-Tek's technicians are trained in construction and can complete the job from start to finish without delay.
D-Tek will always communicate clearly about the process and keep clients in the loop so they understand what is necessary to remove the hive entirely. Bees have incredible olfactory senses that can bring them back to a location for years if the hive and all honeycomb are not properly removed. Plugging up access points for bees and leaving honeycomb in place will lead to rats, cockroaches, and other pests. The removal process must be done the first time correctly, so Laguna Niguel clients can rest easy knowing the bee problem is taken care of once and for all when D-Tek is on the job.
Homes and properties in Laguna Niguel deserve professional and excellent service from experienced bee technicians when facing any bee problem. D-Tek offers the complete package, including an accurate assessment and estimate, complete hive removal and repairs if any damage occurs during the removal process, and bee proofing and educating home and business owners on how to protect their properties going forward.
Bee Removal Services in Laguna Niguel and Surrounding Areas
Bees love Southern California, and Laguna Niguel's coastal breeze and rolling hills make it an even more attractive area to settle and establish a hive. Beehives can grow over fifty pounds in weight, and often home and business owners have no idea the expanse of the hive beyond what they can see. Giant hives can be well and truly hidden, with a massive part hidden behind a wall or in the attic. Having the right tools and resources for successful beehive removal is critical. D-Tek is the most experienced bee removal company in Orange County, serving Laguna Niguel and surrounding areas. There is no bee concern that D-Tek is not able to handle masterfully and put Laguna Niguel customers at ease.
As California continues to launch new legislatures to protect California honeybees, home and business owners can't possibly be expected to know which bees are protected and which are not. D-Tek humanely removes bees and beehives with the intention of relocating them to a local beekeeper. D-Tek is unmatched in its relocation efforts and humane treatment of bees during the hive removal process. The relationships D-Tek maintains with local beekeepers are evident in their ability to have live bees removed and relocated from a property quickly. D-Tek recognizes the value of having a safe home or business in Laguna Niguel and the urgency of addressing bee concerns. D-Tek is the most reliable, honest, and professional bee removal company in Orange County. There is no location of a hive that can't be removed, and clients can count on the quality removal of any beehive, regardless of how challenging it may seem. From start to finish, D-Tek is the best.
Get help with your beehive or bee swarm removal!
Call Today 760-224-3040 Or 951-265-8292!
Best Laguna Niguel Bee Removal Services
If you are facing problems with bee swarms, increased bee activity, or a suspected hive location in your roof, wall, or anywhere it poses a risk to people and pets, contact D-Tek immediately for an immediate response and quick dispatch of a qualified and skilled technician. Laguna Niguel clients have relied on D-Tek's continued excellence of service, and whether you own a home or business in the area, D-Tek has the solution for all of your live bee and beehive removal needs.
When you need help with live bee removal, bee removal repairs or bee proofing services in Laguna Niguel, call D-Tek Live Bee Removal at 760-224-3040. We are standing by to provide you with a free inspection and quote, and can usually get to your property withing 24 hours.