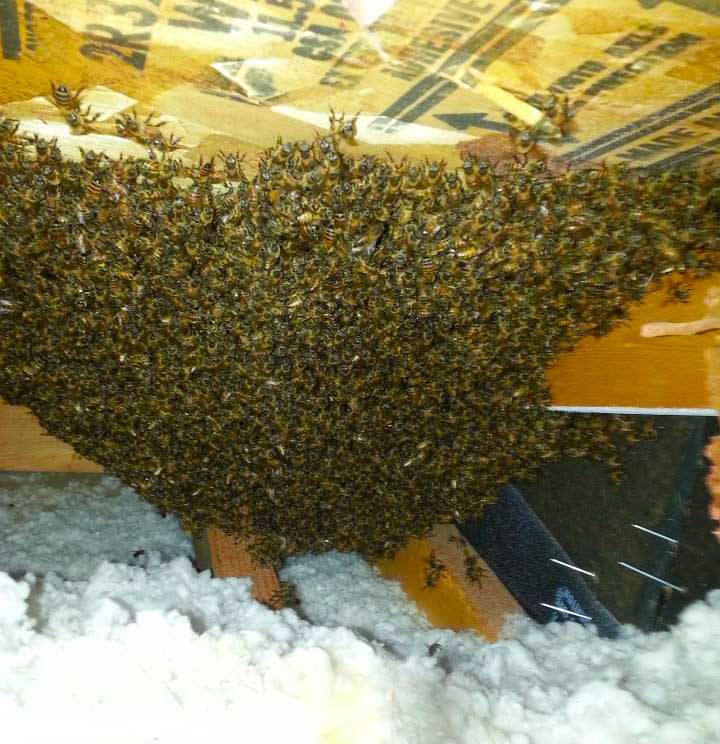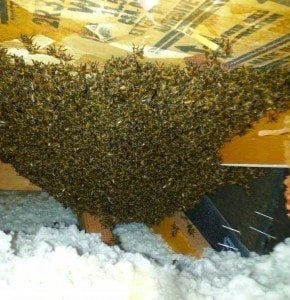 Point Loma is a peninsula and home to the Cabrillo National Monument and lighthouse. Popular for school trips and tourists, Point Loma offers a rich snapshot of California's history. Point Loma is home to military bases, national monuments, and residential and commercial businesses. It is safe to say that Point Loma has something for everyone, even bees. Pollinators often find homes in Point Loma because of the warm weather and ocean breeze. Any established structure may end up being home to a beehive, so as soon as you notice increased bee activity, call D-Tek to come out and assess the situation. If a beehive can be identified and removed quickly, it can prevent structural damage, time, and money.
When you have a frustrating bee infestation in Point Loma, do not wait for the bees to move along on their own. The longer you wait to remove a bee hive, the more challenging it will become to do the job well and affordably. At the first sign of bees, call the local leaders in live bee removal at D-Tek Live Bee Removal. 
At D-Tek Live Bee Removal, we understand how much destruction bees can do to your home or other structure if left unchecked. That's why we offer a wide range of services, from bee removal repairs to bee proofing, so our customers can rest easy knowing that their bee problems can be solved with just one phone call.
Contact us at 760-224-3040 to talk with one of our Point Loma bee removal experts and schedule your free inspection today.
We will dispatch a professional technician to your Point Loma home or business usually within 24 hours. During your inspection, you will get an honest assessment of your bee infestation and a fair, accurate quote for services. 
Point Loma Live Bee Removal
Many people want to know the difference between live bee removal and a typical pest control company. In a live bee removal service, bees are removed using safe and humane techniques and without harmful chemicals and pesticides. Using a specialized vacuum system, the bees are gently removed from the area so they can be transported to a local San Diego apiary. During this process, the bees are removed alive and well so they can live out their days happily pollinating and thriving. Choosing live bee removal is just one of the ways you can help protect our declining honey bee populations and keep our global food supply robust. 
Typical pest control companies use chemicals that kill bees and can be harmful to your family members. They do not take steps to preserve honey bees and protect our local ecosystem. Very often, they don't understand bee biology and behavior. Why is this important? 
Bees have an excellent sense of smell. If any honeycomb is left after a bee removal service, the smell of it will attract other honey bees to the area. This means that you will have to deal with another infestation in the same spot in the future. Inexperienced or inexpensive pest control companies don't go the extra mile to remove signs of the infestation, leaving you with another bee problem down the road. 
Bee Removal Repairs Point Loma
It's a fact of nature that honey bees often choose to build their homes in hard-to-reach places inside your home. When you get a professional bee removal service to rid your home of bees, they may have to remove pieces of drywall, roofing or siding in order to get complete access to the bees and honeycomb. However, with the experts at D-Tek Live Bee Removal, you don't have to worry about finding a contractor to repair any damage. We are experienced in home repairs and will even guarantee our work from leaks and defects, giving you the peace of mind you need. 
Get help with your beehive or bee swarm removal!
Call Today 760-224-3040 Or 951-265-8292!
Point Loma Bee Proofing Services
Honey bees can wreak havoc on the structure of your home and cause fear and anxiety for anyone who encounters them. Bee proofing your home with the help of a professional bee removal company can prevent frustrating bee infestations. The technicians at D-Tek Live Bee Removal can secure previously infested areas using a non-toxic sealant that will prevent bees from entering cracks, holes and seams. Our team can even perform a full home bee proofing service where they will inspect your property for broken windows, gaps in siding and other access points where bees can enter.
Contact D-Tek Live Bee Removal – Point Loma
If you have a bee hive or swarm on your Point Loma property, don't wait until it becomes a major headache. D-Tek Live Bee Removal is your local expert in live bee removal, bee repairs and bee proofing services. With one phone call, you can have our qualified technician to your property fast, usually within 24 hours. Call us today at 760-224-3040 to schedule a fast and professional inspection!