Have honey bees infested your Palm Springs home or business? Are you concerned about the safety of your family because of a large beehive in your walls or attic? Are customers afraid to enter your business because of a buzzing swarm of honey bees? 
The hotter climate and short winter spurts make Palm Springs a vacation and relaxation destination locally and internationally. Home to many artistic events, farmers' markets, resorts, and high-end hotels popping up, Palm Springs is bustling with activity. Bees love the warm weather, and heat makes Palm Springs especially attractive to bees as they look for a place to settle their hive. Many residents in Palm Springs find that dormant areas or openings in structures can be an unintentional invitation to bees. Additionally, many homes have private or community pools, and bees are constantly hunting for water sources. Since Palm Springs is not sprawling with natural water resources, bees end up in public places for water. Only a professional bee removal company can safely remove a beehive from a property. Contact DTek for Palm Springs' number one service if you need a beehive removed.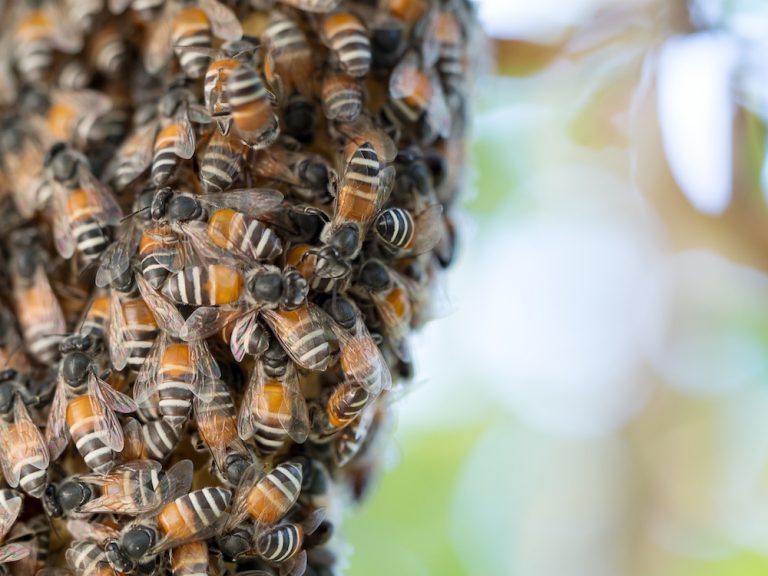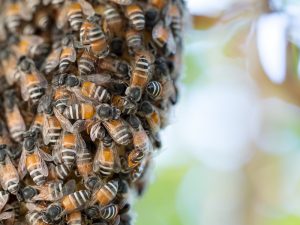 Whenever you have a bee problem in Palm Springs, your first call should be to the experts in live bee removal at D-Tek Live Bee Removal. We provide the best live bee removal, bee removal repairs and bee proofing services in the Palm Springs area. When you work with D-Tek Live Bee Removal, you can feel confident that you are getting quality, professional services at the most affordable rates. And with over 15 years of experience in the bee removal and home repair industries, our team of expert technicians get the job done right the first time. 
Palm Springs Live Bee Removal
The live bee removal process is much different than your typical pest removal operation. With live bee removal, there is an emphasis on safely and humanely removing the bees alive so they can be rehomed with a local beekeeper. Using a specialized vacuum system, our technicians will carefully remove the colony without the use of any chemicals or pesticides. After removing them alive from your property, they will be stored in custom bee boxes and then transported to a local apiary. There, the bees will be given the chance to thrive, pollinate and continue to contribute to our local ecosystem.  
Other pest control companies will use chemicals that kill the bees and may be harmful to humans and pets. By choosing a company that specializes in live bee removal, you are doing your part to protect our delicate honey bee populations. 
With D-Tek Live Bee Removal, you can rest easy knowing that our technicians have a deep knowledge of bee behavior and biology. They know that a successful bee removal service involves much more than simply removing the bees. We also ensure that all traces of the colony are eliminated, including the honey and honeycomb, so that the odor does not attract bees to the same area in the future. 
All of our Palm Springs live bee removal services include: 
Live, humane removal of all honeybees

 

Complete removal of all honeycomb and beehive
Rehoming of the honeybees to a local apiary

 

Professional bee repairs to roof, stucco and drywall
Guaranteed bee repair and bee proofing services
Bee Repairs Palm Springs
D-Tek Live Bee Removal is not just an experienced bee removal company. We also have extensive experience in home repairs and construction. When you have a bee infestation in your Palm Springs home or business, it is likely that the hive is located in an out-of-the-way spot. Large hives can cause a great deal of damage to walls and roofs, compromising the integrity of your home. Accessing the bees can require your technicians to remove sections of siding, stucco, drywall or roofing. 
With D-Tek Live Bee Removal, there is no need to worry about finding another contractor to make the repairs. After a live bee removal service, our team will make any necessary repairs to get your home or business back to a safe and sound condition. Our work is always guaranteed against leaks and defects, giving you the peace of mind you need after dealing with a frustrating bee infestation. 
Get help with your beehive or bee swarm removal!
Call Today 760-224-3040 Or 951-265-8292!
Best Palm Springs Live Bee Removal Services
If you have an unwanted bee hive or swarm on your Palm Springs property, do not attempt to remove the bees on your own. Instead, call in the professionals at D-Tek Live Bee Removal to handle your bee problem quickly and at rates you can afford. We have been trusted by Palm Springs residents for over 15 years to handle their most frustrating and frightening bee infestations.
When you need help with live bee removal, bee removal repairs or bee proofing services in Palm Springs, call D-Tek Live Bee Removal at 760-224-3040. We are standing by to provide you with a free inspection and quote, and can usually get to your property withing 24 hours.