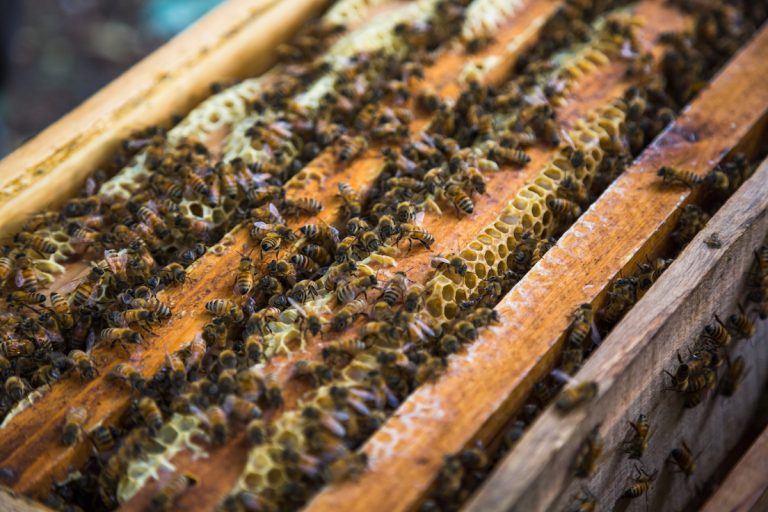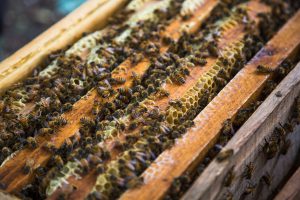 Rancho Bernardo is the most northern residential community in San Diego. Easily accessed from Interstate 15, Rancho Bernardo is set in beautiful landscapes, trees, and outdoor areas. Residents enjoy the oasis that Rancho Bernardo offers but also live with the reality of insects, wildlife, and pollinators that live there. Residents prefer to leave bees alone, but they call D-Tek Bee Removal when a beehive is a problem and needs to be removed. D-Tek humanely and safely removes and relocates beehives and helps residents bee-proof their homes to prevent other beehives from being established.
When North County San Diego residents have a bee situation on their hands, their first call is to local live bee removal company D-Tek Live Bee Removal. We are proud to serve our Rancho Bernardo neighbors with the premier bee removal, bee repair and bee proofing services available in the area. As the "safe and humane bee removal experts," we pride ourselves on our ability to preserve our honeybee populations by rehoming bees to a local beekeeper after every removal service. 
Are you being pestered by a honeybee hive or swarm on your Rancho Bernardo property? Contact the professionals at D-Tek Live Bee Removal today at 760-224-3040.
Bee Removal Services Rancho Bernardo
When you hire D-Tek Live Bee Removal to handle your Rancho Bernardo bee infestation, you are getting much more than a bee removal company. You are getting professional bee experts who understand bee behavior and know how to remove them completely, so you won't have to worry about bees returning to the same spot again. Not only do our customers get peace of mind knowing that their bees have been safely removed, they feel confident knowing that our work is guaranteed. 
With every service, our Rancho Bernardo customers receive: 
Live, humane removal of all honeybees

 

Complete removal of all honeycomb and beehive
Rehoming of the honeybees to a local apiary

 

Professional bee repairs to roof, stucco and drywall
Guaranteed bee repair and bee proofing services

 
San Diego County Humane Bee Removal Company
We understand that you want your bees removed quickly and professionally. We also know that you don't want to worry about them coming back. That's why we provide bee repair and bee proofing services for our Rancho Bernardo customers. When these services are combined, our customers can rest easy knowing that professional measures have been taken to prevent bees from returning to their home. 
Bee Repairs
Honeybees are smart little creatures. They choose to build their hives in safe, secure places such as attics, roofs and walls. For homeowners, this means that it can be challenging to access the bees during removal services. That's where we come in! 
At D-Tek Live Bee Removal, we have years of experience performing bee removal repairs in residential homes and businesses in Rancho Bernardo and throughout San Diego County. In order to completely remove your bees, it is often necessary that we remove a portion of drywall, roofing or flooring to access the hive. After performing a bee removal, our team will repair any damage so your home is as good as new. And with our bee repair guarantees, you can feel confident that you won't have leaks, seams or defects. If you aren't happy for any reason, we'll come back and fix it for you. 
Get help with your beehive or bee swarm removal!
Call Today 760-224-3040 Or 951-265-8292!
Bee Proofing
Removing bees is a waste of time and money if it isn't done properly. Inexperienced bee removal companies will often leave portions of beehive and honeycomb behind after a removal. This can cause a few problems for you. For one, beehive and honeycomb have a scent that can attract other bees to the area. Leftover beehive often means that another colony is on its way! Another potential issue from leaving honeycomb behind – wall damage! When the bees are not around to mind the beehive, the honey can seep out of the cells and onto your walls, including any plumbing or electrical inside of them.
D-Tek Live Bee Removal ensures that they remove all of the bees, honeycomb and beehive during every service. In addition, our experts will inspect and seal the area so it's impossible for bees to regain entry.
Best Rancho Bernardo Live Bee Removal Services
At D-Tek Live Bee Removal, we know that Rancho Bernardo customers don't want to wait around for a bee removal professional to remove their bee infestation. We promise prompt service and can usually dispatch a technician to your home within 24 hours.
For reliable, professional, and courteous live bee removal service in Rancho Bernardo, call D-Tek Live Bee Removal today at 760-224-3040.