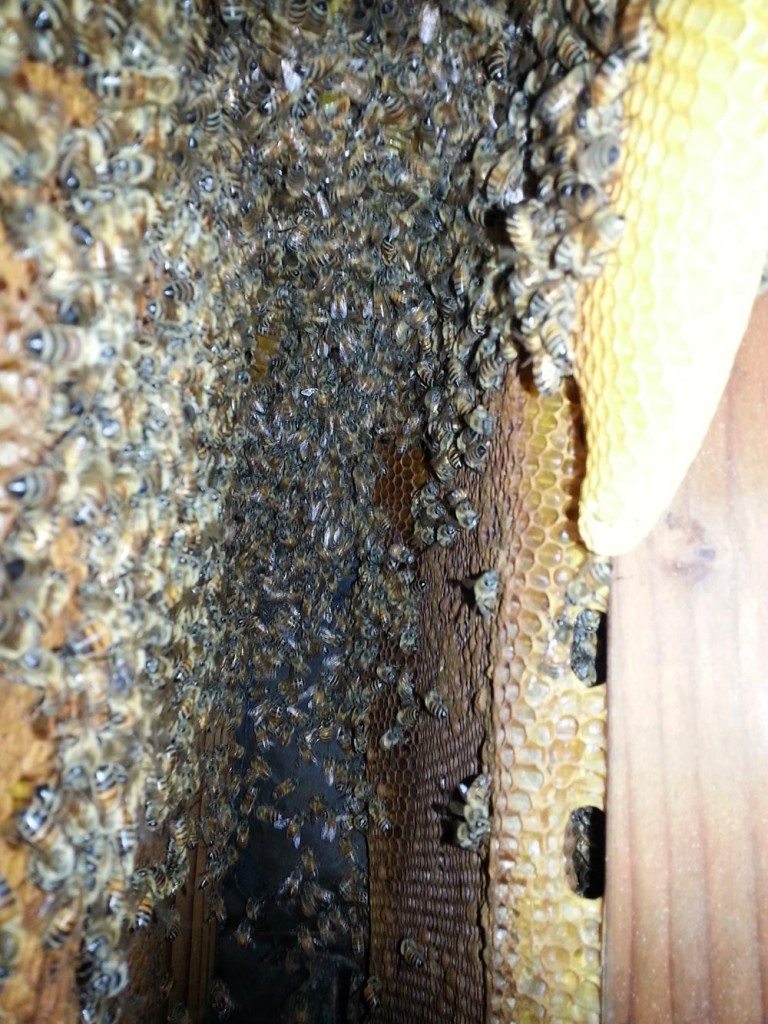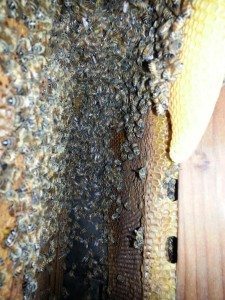 Oceanside, California, lies between the southern edge of Orange County and San Diego County. Home to a military base, many veterans, and their families, Oceanside also has a bustling downtown that draws people in year-round. Oceanside was established in 1798, offering a rich history and many historical buildings. When homeowners find a hive on their property or a historical building has a beehive on the property, care is necessary when relocating a beehive. D-Tek is the only professional bee removal company that can come out the same day and address any bee concerns you have.
When you need professional, live bee removal in Oceanside or the surrounding San Diego area, there is only one company to call. D-Tek Live Bee Removal has been the leader in safe and humane honeybee removal for over 15 years. Our customers have come to rely on us to handle their bee issues quickly, affordably and with some of the best customer service in the business. And with our state-of-the-art equipment and humane removal techniques, our customers can rest easy knowing that they've done their part to protect our honeybee populations. 
As a local company, we love helping our neighbors rid their businesses, homes and properties of pesky bee infestations. If you are in need of immediate live bee removal services in Oceanside, contact the bee experts at D-Tek Live Bee Removal today at 760-224-3040. 
Oceanside Live Bee Removal Services
There are some household jobs that you can handle on your own. Bee removal is not one of them. Removing a bee hive or swarm can be a difficult and dangerous job. Bees will sting when they feel threatened and can cause some serious harm. That's why you should always contact a professional Oceanside bee removal company when you are dealing with a hive, swarm or other bee damage to your home or property.
The expert technicians from D-Tek Live Bee Removal will come to your home quickly and with all of the equipment they need to completely remove your bees. Using a special vacuum system, our team is able to remove all of the bees alive from your property without harming them.  The bees are then transported to a local apiary where they can continue to thrive, pollinate and contribute to our local ecosystem. 
The services from D-Tek Live Bee Removal are unlike any found with our competitors. With us, you can feel confident that the job will be done right the first time. Many novice bee removal companies neglect to remove all of the bees and honeycomb from the site. This will cause you more problems in the future, since the scent of the honeycomb will only attract other bees to the area. With D-Tek Live Bee Removal, our technicians do a complete and thorough job each and every time. 
Humane Bee Removal Company Oceanside California
D-Tek Live Bee Removal offers a complete menu of services to handle all of your bee removal needs. From removal and repairs to bee proofing and control, we have you covered from top to bottom. Every service includes: 
Live, humane removal of all honeybees

 

Complete removal of all honeycomb and beehive
Rehoming of the honeybees to a local apiary

 

Professional bee repairs to roof, stucco and drywall
Guaranteed bee repair and bee proofing services
Oceanside Bee Repair
While honeybees might be vital to our ecosystem, they sure can do some damage to our homes. Hives built into the walls of a structure can cause damage and attract other pests to the area. When D-Tek Live Bee Removal performs a removal at your home, our experts may need to remove pieces of drywall, stucco or roofing to fully access your bees. 
But no need to worry about hiring another company to repair damage from the removal or the hive! We have years of experience in performing bee removal repairs. When we leave your property, your home will look as good as new. Our work is even guaranteed against leaks. 
Get help with your beehive or bee swarm removal!
Call Today 760-224-3040 Or 951-265-8292!
Oceanside Bee Proofing
After spending money on a bee removal, the last you want is to deal with another bee infestation. At D-Tek Live Bee Removal, we not only remove the bees, we also take steps to bee proof your home so you don't have to worry about bees returning to the area again. Using safe-for-bees products, we seal any open cracks, crevices or holes to prevent bees from reentering the premises. We also remove all of the scent and leftover honeycomb so bees, rodents and other pests won't be attracted to the area again in the future.
Best Live Bee Removal Company Oceanside
A bee infestation is never a pleasant situation. When you need fast and affordable bee removal, contact your local experts in live bee removal at D-Tek Live Bee Removal. Our customer service team will respond to your call quickly and dispatch our bee professionals to your home or business fast – usually the same day!
As the leader in safe and humane bee removal, you can feel good knowing that you've done your part to protect bees. Give us a call today for a free quote at 760-224-3040.