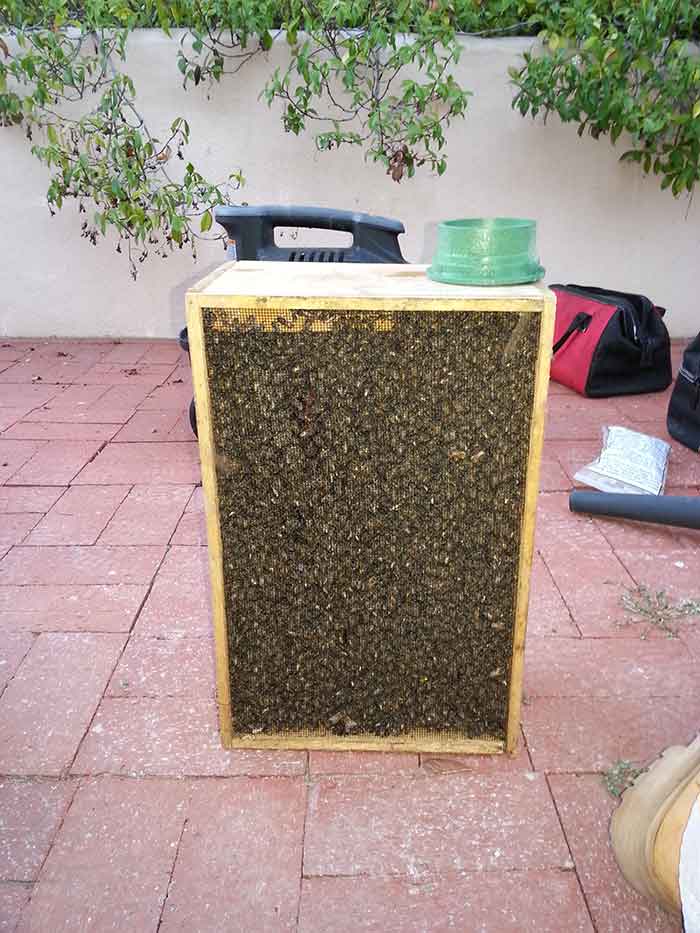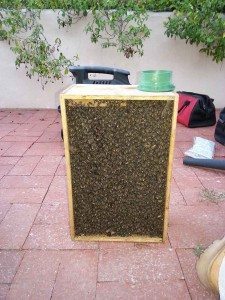 La Jolla Beach is one of the best-known spots on the coast to see seals in their natural habitat. The sights and sounds in La Jolla make it a frequently visited spot by both locals and tourists. Restaurants, homes, and businesses keep La Jolla bustling throughout the year. Like any regularly visited city in San Diego County, it is essential to keep paths and public spaces clear of hazards. Beehives, inconveniently located near a public area, can be a concern, and when it counts, the City of La Jolla depends on reliable and professional bee removal services. DTek has been serving La Jolla businesses and residents with bee removal and bee-proofing services for years. The quality of work and repair is unmatched by any other bee removal company in San Diego County.
Even the beautiful community of La Jolla is not immune to bee infestations. When residents of La Jolla suspect that they have a troublesome bee hive or swarm in their home or business, they trust the professionals at D-Tek Live Bee Removal. We are proud to serve La Jolla and the surrounding San Diego area for all of their live bee removal, bee removal repair and bee proofing needs. As a local company, we care about providing the highest quality of service at the most affordable rates for our La Jolla neighbors. 
If you suspect that you have a bee infestation, contact the leaders in La Jolla safe and humane live bee removal at D-Tek Live Bee Removal. We can dispatch an expert technician to your property quickly and hassle-free. With one call, you can have a courteous and knowledgeable bee removal pro at your door to provide you with a free consultation and quote. At D-Tek Live Bee Removal, we have been making the process of ridding your home of honey bees easy and convenient for over 15 years. 
Choose D-Tek Live Bee Removal for La Jolla Bee Removal Services
Not all bee removal companies are created equal. In fact, hiring an inexperienced company can leave you with unsafe home conditions and more bee infestations in the future. When you need to find a bee removal provider, turn to D-Tek Live Bee Removal. We have years of experience and an abundance of knowledge that can't be matched by any other bee removal company in the area. 
When you work with us, you are getting a safe and humane removal service without the use of harmful chemicals. The live bee removal process uses a unique vacuum system that removes the bees alive from the area so they can be safely transported to a local beekeeper. Your bees will be relocated to a safe place where they will be cared for and given the chance to thrive and pollinate. 
In addition to using humane practices, our bee removal experts understand bee biology and behavior. They know that leaving behind any remnants of a hive will result in more bees returning to the area again down the road. Our team will remove the bees, hive and honeycomb so there is no residual odor that could attract bees and other unwanted critters back to the same location. And using our non-toxic sealant, your technician will cover any potential access points so you won't have to worry about honey bees coming back.
La Jolla Honey Bee Services
As a full-service bee removal company, our La Jolla customers get much more than a basic bee removal. All of our services come with the following: 
Live, humane removal of all honeybees

 

Complete removal of all honeycomb and beehive
Rehoming of the honeybees to a local apiary

 

Professional bee repairs to roof, stucco and drywall
Guaranteed bee repair and bee proofing services

 
Bee Proofing La Jolla
Are you worried that your home or business is vulnerable to a bee infestation? Call D-Tek Live Bee Removal for a full bee proofing service. Our technician will inspect every inch of the property to locate and seal any openings that are susceptible to bees, including vents, cracks, holes, seams or broken windows. With us, you can have peace of mind knowing that your home or business is protected from future bee infestations and damage.
Get help with your beehive or bee swarm removal!
Call Today 760-224-3040 Or 951-265-8292!
La Jolla Bee Repairs
Honey bees will often build their nests in difficult to reach locations such as inside walls, in attics or the eaves of your roof. In order to access the bees and honeycomb, your technicians may need to remove pieces of your structure including stucco, siding or drywall. With D-Tek Live Bee Removal, you don't have to worry about hiring another service provider to fix the damage. Our team has years of experience in the home repair business, so they are ready to repair and replace any damage that occurred during the removal process. Our work is even guaranteed from leaks and defects so you can feel confident that your home will be returned to a safe and sound condition.
Best Bee Removal Company La Jolla
If you have a worrisome bee infestation at your La Jolla home or business, do not hesitate to contact the professionals at D-Tek Live Bee Removal today. In most cases, the longer you wait to have the bees professionally removed, the more damage that will occur. Call 760-224-3040 for a free inspection and quote. We can usually come to your home the same day!