5 Bee Movies to Buzz About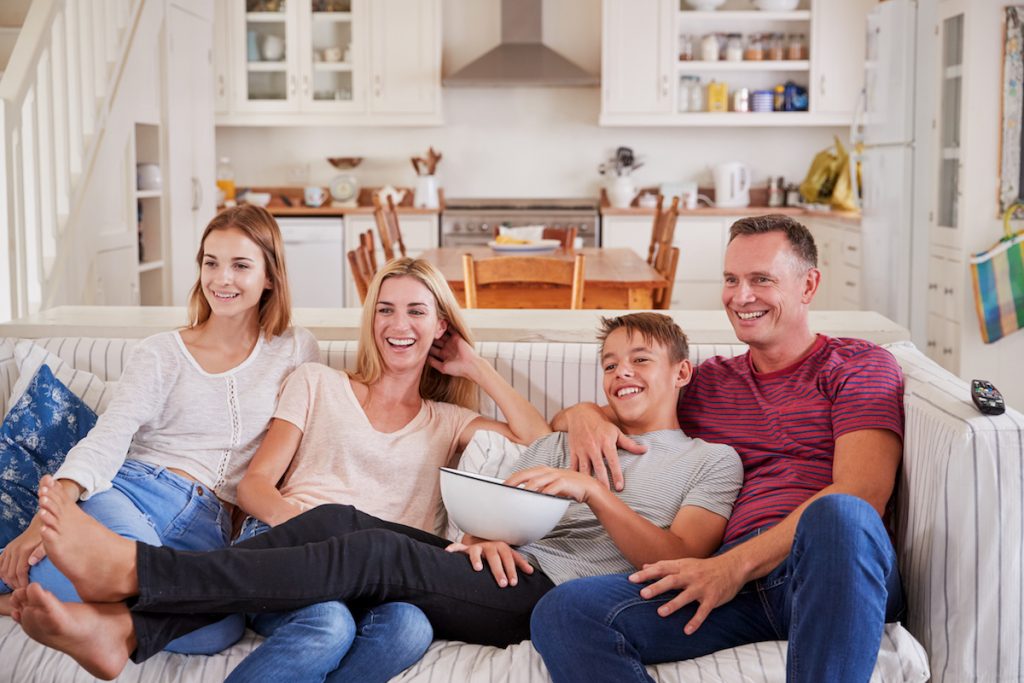 Bees, honey and beekeepers have played major roles in movies throughout time, but not one of those bees has earned themselves an Oscar nomination. What a shame. From villains to heroes, bees have been prolific in Hollywood cinema without the buzz they deserve. Whether they make a brief cameo or take center stage, these bee movies are as sweet as honey. Here are a few of our favorite bee scenes over the years:
5 Bee Movies to Buzz About
"Fried Green Tomatoes" (1991)
Dear little Idgie Threadgoode, the heroin of this classic film, is dubbed the "Bee Charmer" by her beloved Ruth. Reaching her bare arm into the swarming hive to retrieve a chunk of the honeycomb, she hands the dripping sweetness to Ruth to have a sampling of the freshest honey she's ever tasted. Ruth is blown away by Idgie's ability to interact with the buzzing insects, and rightfully so. Don't go sticking your arms down a beehive like Idgie; not everyone can charm bees so effortlessly.
"The Secret Life of Bees" (2008)
Lily escapes the volatile racism of South Carolina in 1964 with her cherished Rosaleen, the black woman who has served as a stand-in mother for Lily after her mother's death. After running away, she seeks asylum with three women who are connected to her late mother and hold the secrets to her mother's past. Here, she learns the art of beekeeping from August Boatwright, who tends to the bees on her farm to produce the South's sweetest honey. This tale is heart-warming, heroic and above all, bee lovin'.
"My Girl" (1991)
Who can forget this tear-jerker about young love and friendship? The young Veda Sultenfuss, daughter of the funeral parlor owner, befriends Thomas J. one summer. Their friendship is tender and momentous, best friends consecrated with a blood-sworn pact. Vada's prized possession – an oval mood ring she wears on her index finger – is lost when she and Thomas J. disturb a beehive one afternoon. They escape the bees by plunging into a nearby pond, but Thomas J. returns to the scene to recover Vada's ring. The story takes a tear-jerking turn, but we'll save that for you to discover on your own.
"Honey, I Shrunk the Kids" (1989)
It's not often that bees are thought of as transportation, but this movie will change your perception. Bees are well known for their ability to transport pollen to their hives, but in this family-favorite, bees give an involuntary ride to two young neighbors who were shrunken by one's eccentric inventor father. After being caught in larger-than-life pollen stamen, an unsuspecting bee makes his approach to capture the pollen. Both boys grab hold of the furry insect and are whizzed around the backyard at break-neck speed until they're flung back into the grass. Wildly adventurous and utterly absurd, this movie will tickle you from start to finish.
"Bee Movie" (2007)
It goes without saying that this bee movie is, well, the highlight of bee movies. Given its title, we know who the real star of the show is. A bee. Jerry Seinfeld stars as Barry B. Benson, whose career path – making honey – is less than alluring. When Barry befriends a florist (a major violation in the bee community), his life takes a turn he never envisioned. When he learns that honey is sold to humans en masse in grocery stores, he finds his true calling: suing humans for theft of honey.
What is your favorite bee-themed movie?
Grab some honey-dipped popcorn (is that a thing?) and snuggle up for a movie marathon. Keeping bees in the limelight is advantageous to their survival, as humans become more aware of – and concerned about – bee health.
Movies are undoubtedly fun and entertaining, but let's not forget the increasing popularity of bee documentaries. Giving viewers much-needed awareness to bee population decline and the importance of their function in our ecosystem, documentaries are crucial to educating people about the plight of the honey bee. 
Bee Documentaries to Check Out 
"More than Honey" provides a beautiful illustration of the relationship between bees and beekeepers, showing an up-close look at the life of bee colonies and how their contribution extends far beyond the production of honey. 
Another moving documentary that is as entertaining as it is informative, "Queen of the Sun," investigates the colony collapse disorder faced by bees. These films are a bittersweet sampling of honey bee circumstances in modern life. We suggest you spend the time to appreciate these miraculous creatures.
---
Fantasy or factual, we think their cinematic presence is well deserved, and totally buzzworthy. We encourage you to spend more time with bees in nature and on-screen to deepen your connection to these hard-working insects.